Slide
The mountains are close and perfect for snowshoeing, skiing and many other activities. Discover the area…
With almost 20 years of experience of winter activities in Dalarna, we are by your side so that you can enjoy a unique and unforgettable nature experience.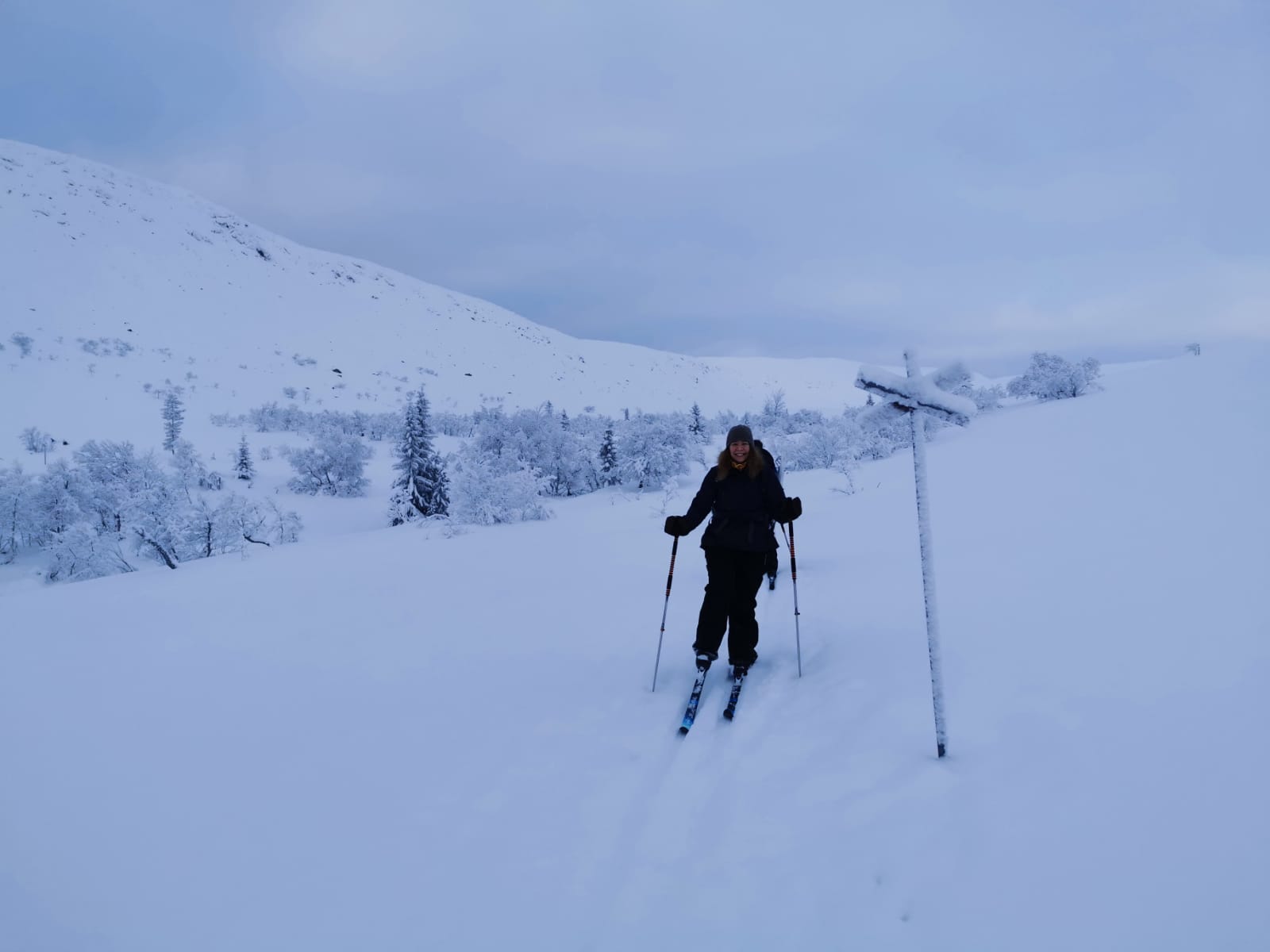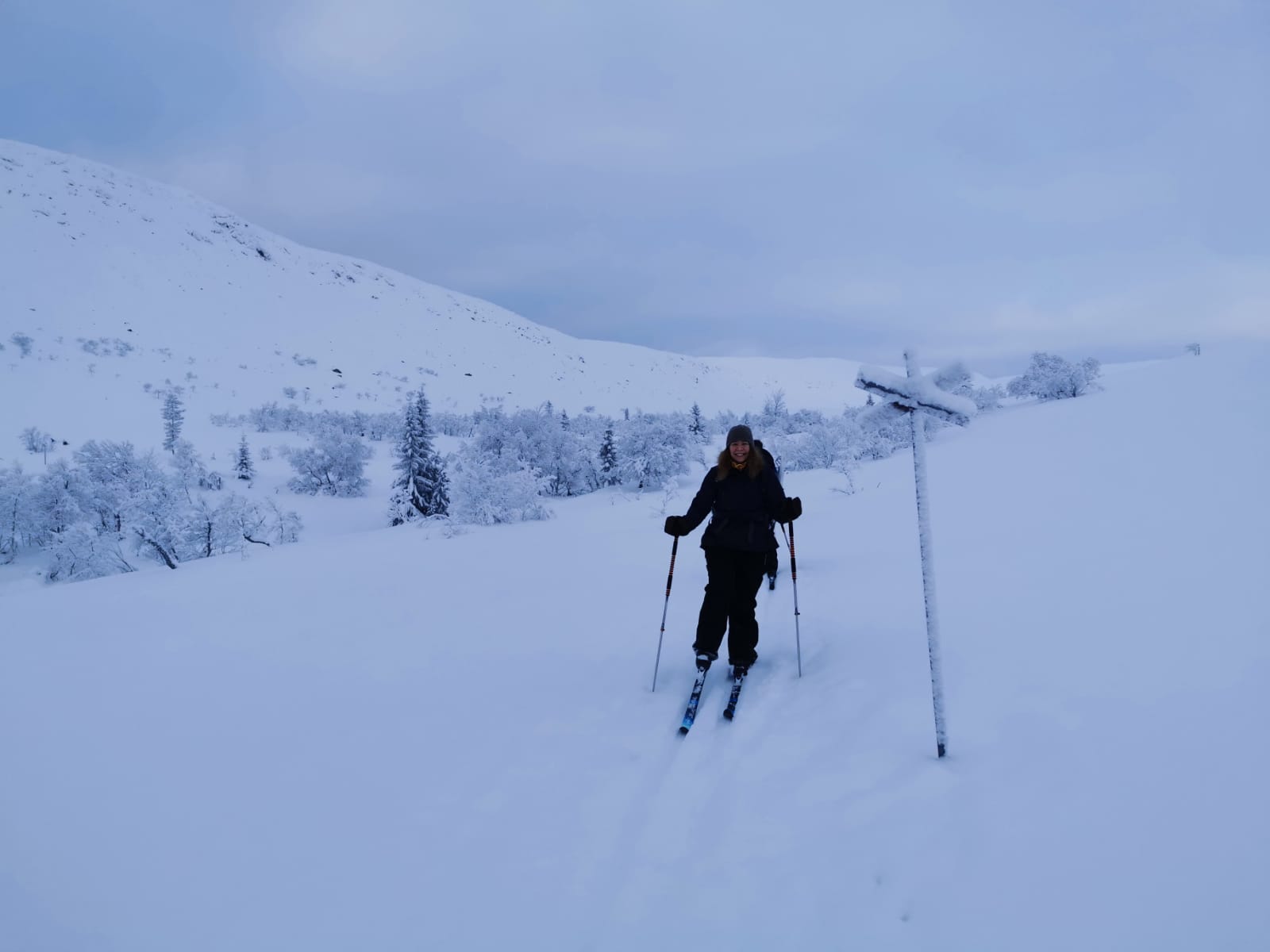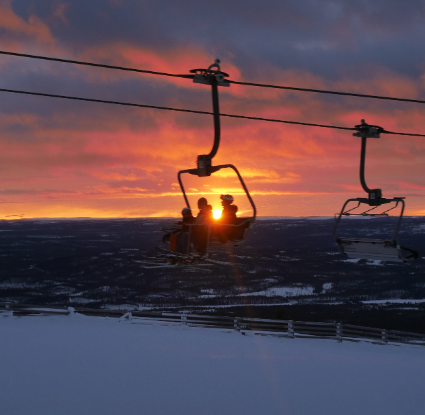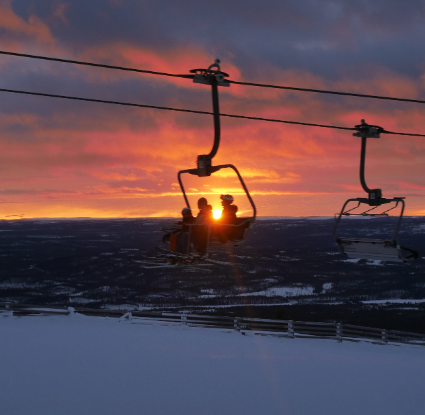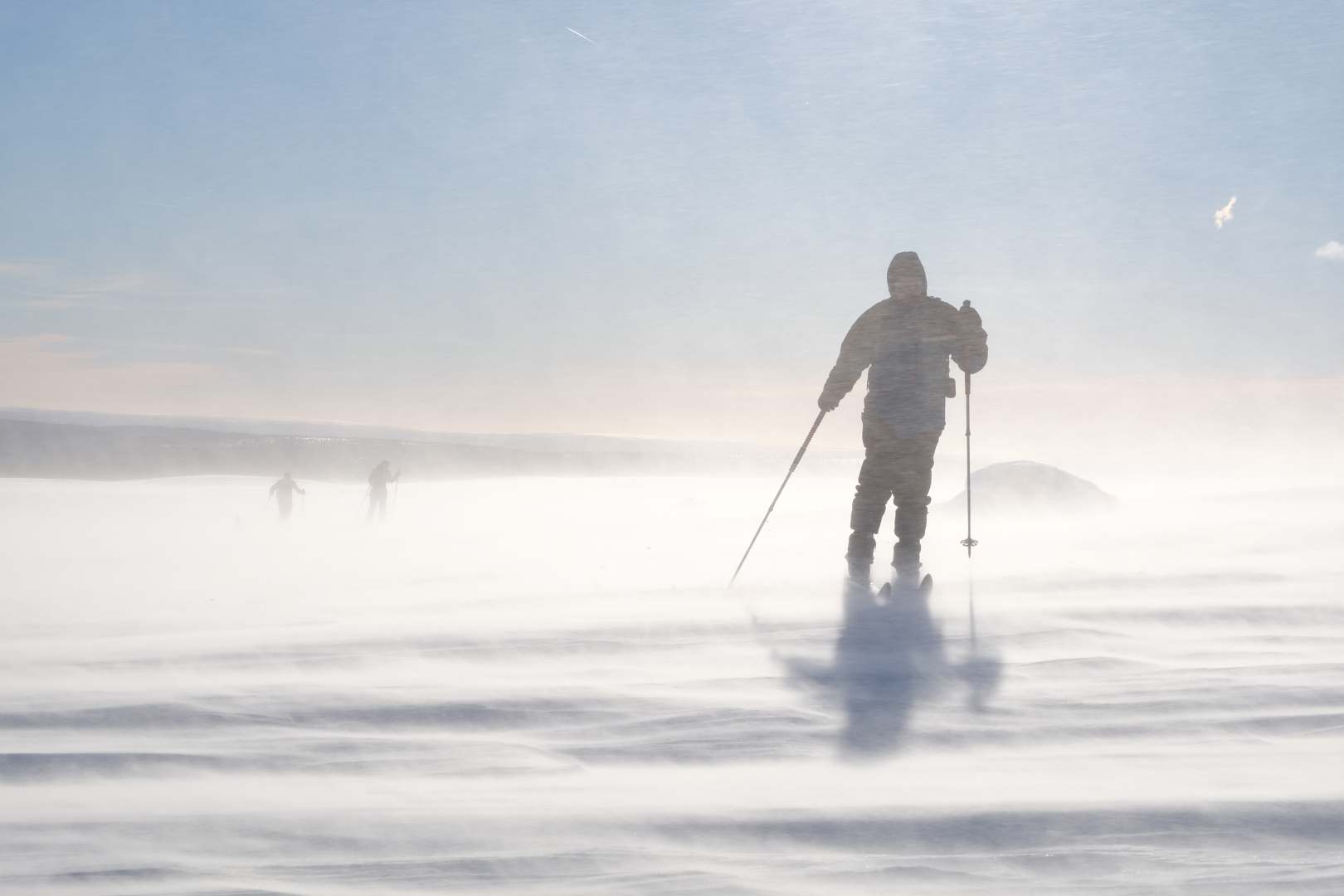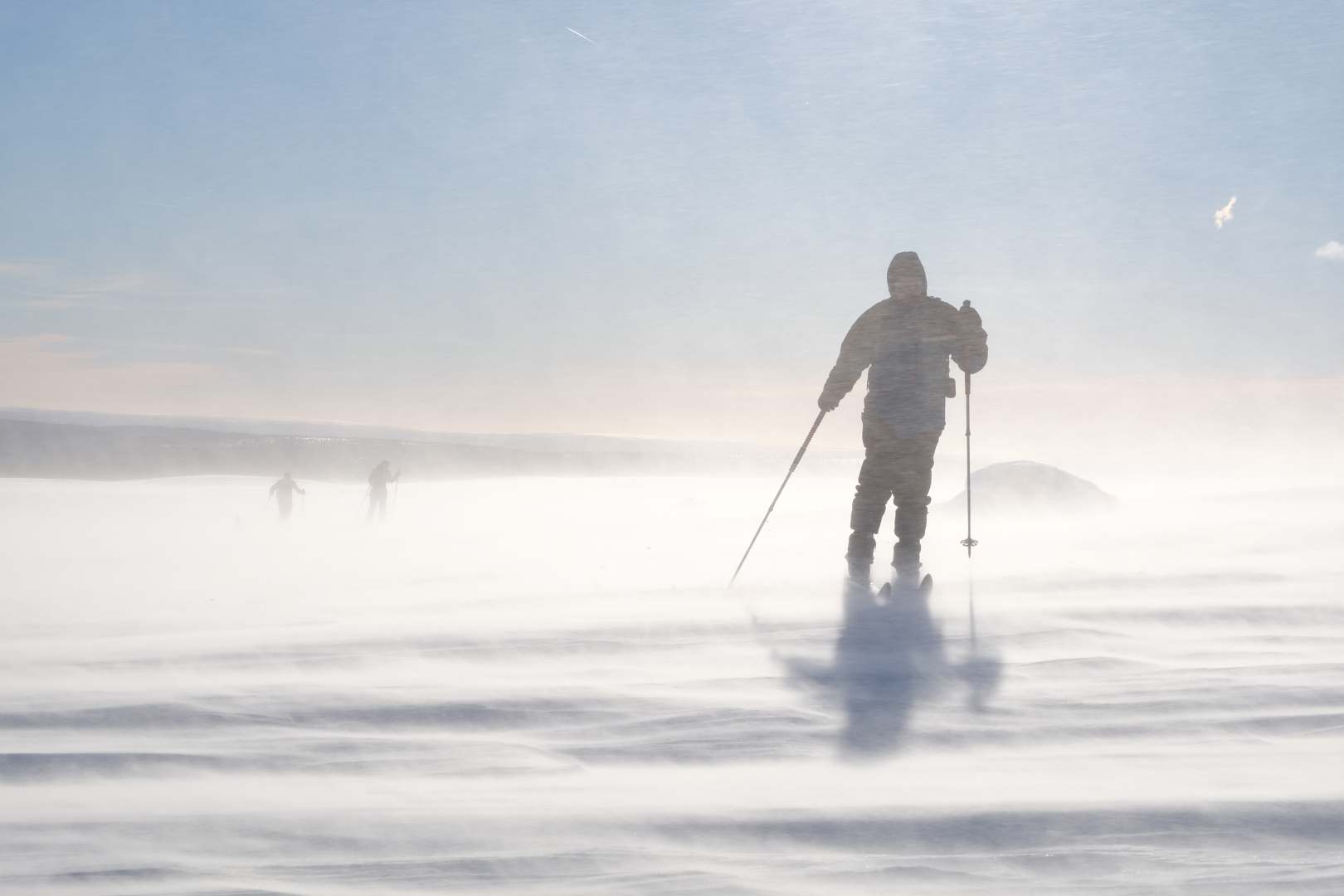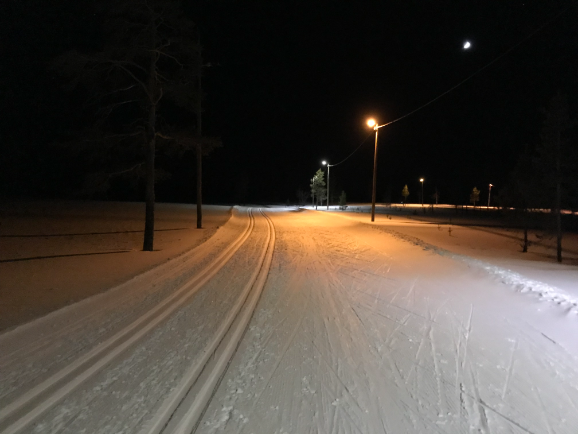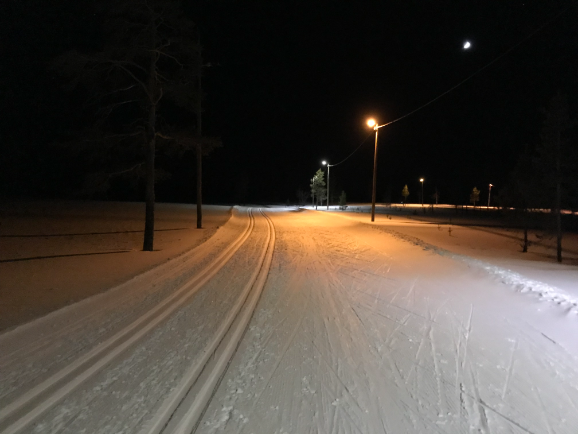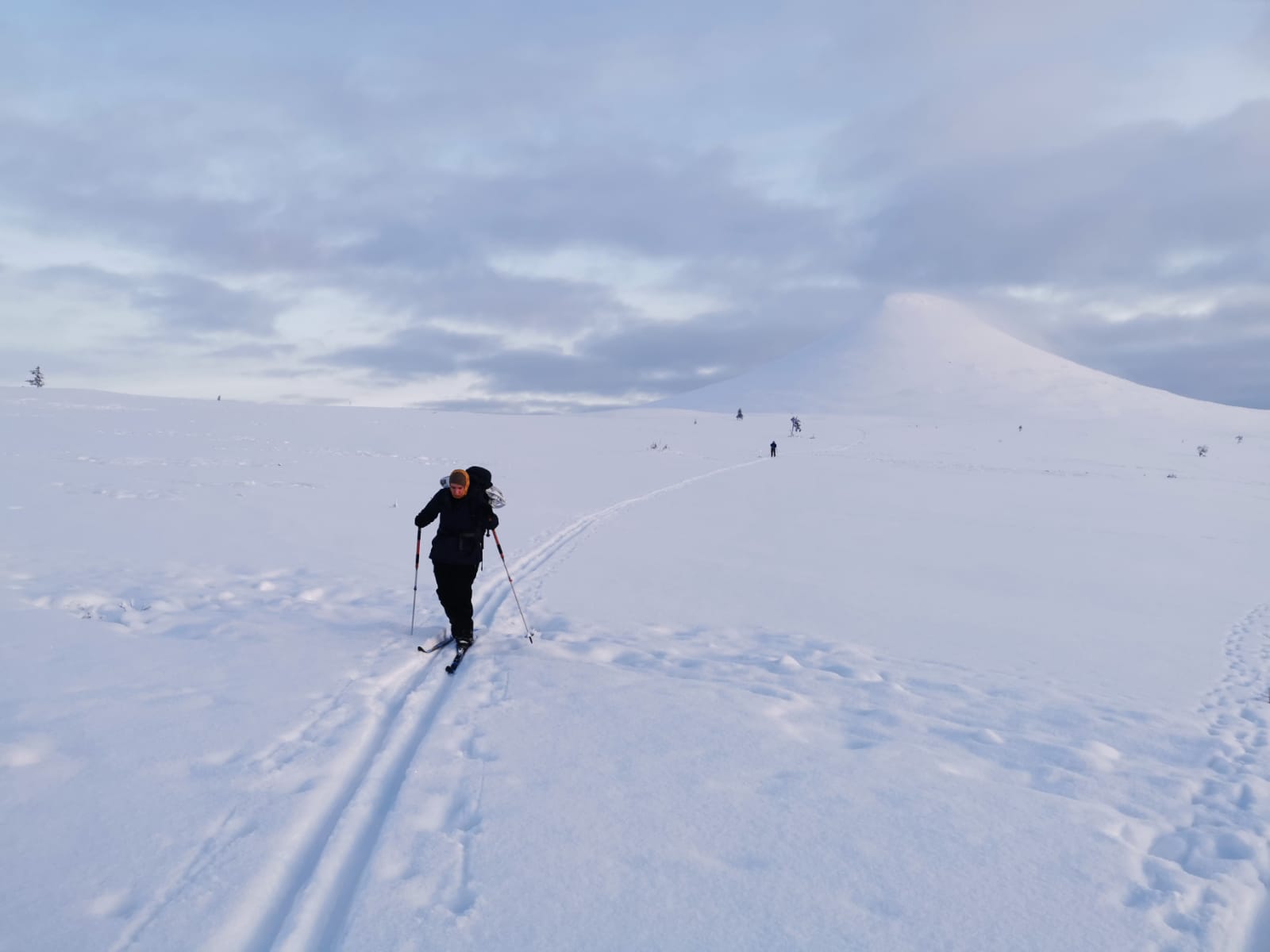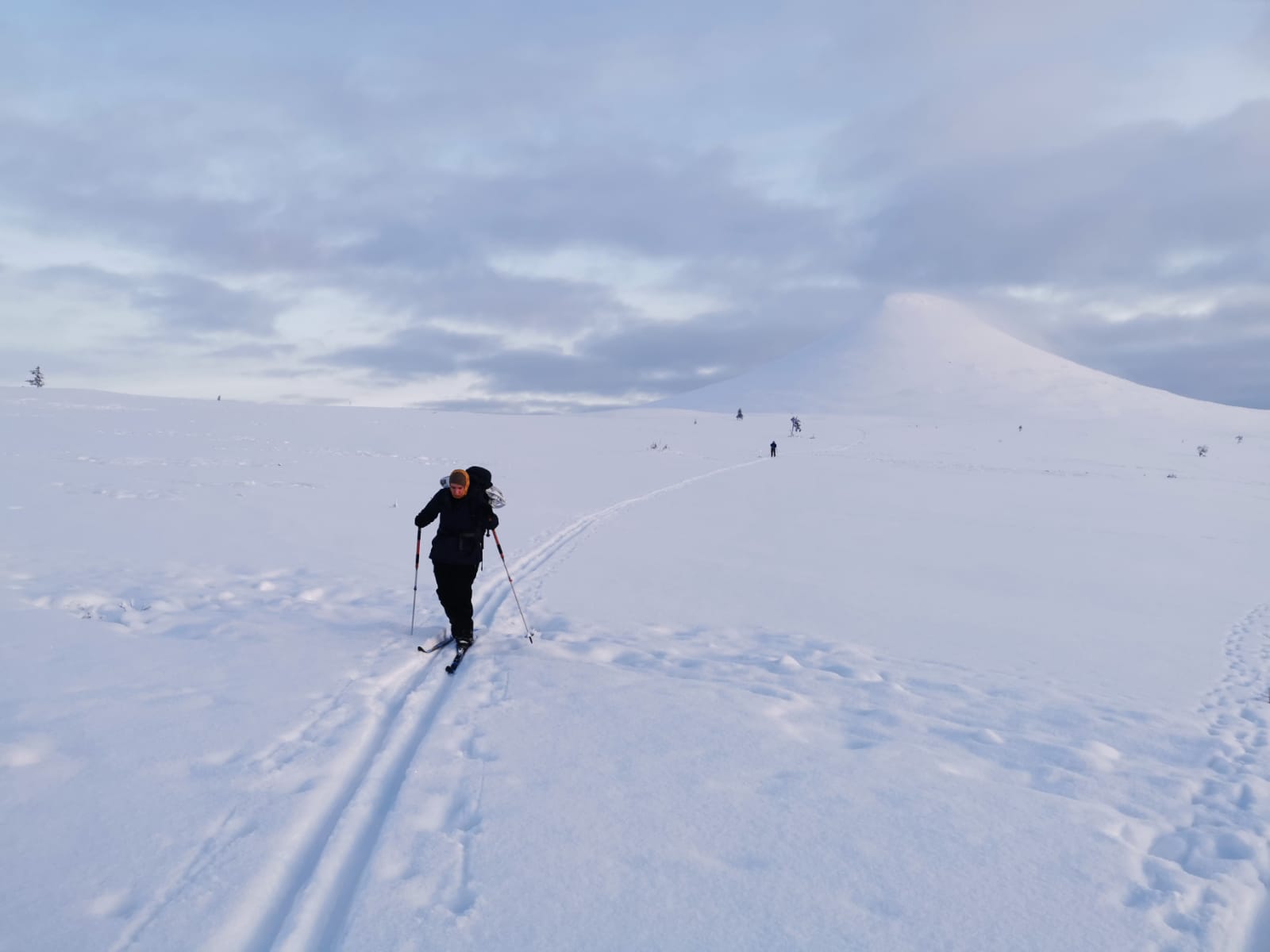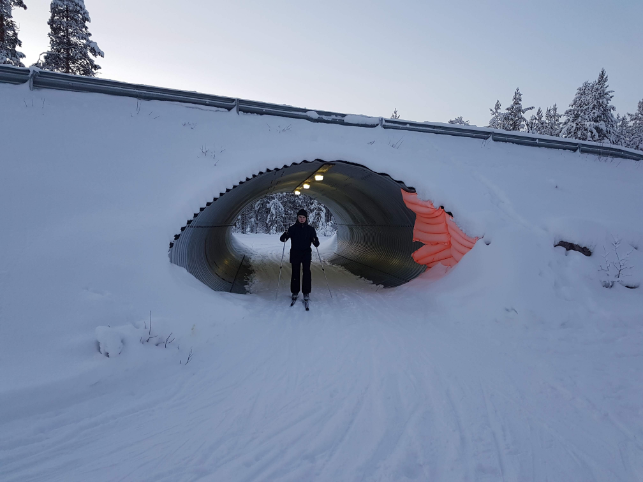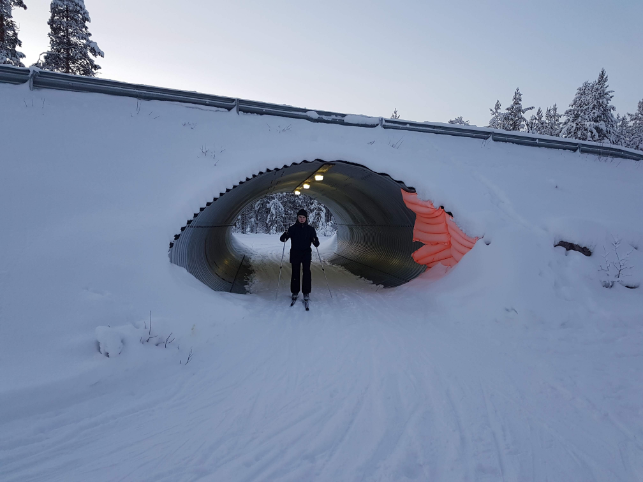 ski_desc
Our holiday village is located in the middle of fantastic ski areas
Idrefjäll, 40 slopes, 20 lifts
Fjätervalen, our insider tip, 20 slopes, the longest with 3km
Himmelfjäll, new and modern facility since dec 2019, next to Idre Fjäll
Idrepasset, a combined ski pass for all three ski resorts!
Ski equipment and rental directly in Idrebyn at Idrefjällens Sport AB.
Best service and highest quality at the right price
Almost 90km of well-prepared cross-country and skating trails can be found in Idrefjäll and the surrounding area. There is a connection from Idre Stugor to night-lit tracks and Idrefjällen's track system.
Highly recommended is the Burusjöntrack with 15km, the best waffles at Svängis in the rustic cottage on the track.
In the middle of the mountains and nature
Discover the nature on touring skis. In the immediate vicinity you will find the nature reserves Nipfjäll-Städjan and Långfjället close to Grövlesjön, where you can discover short and long trips over the soft hills but definitely the most beautiful winter experiences in hole Dalarna. Our equipment has been tested for several years and has helped to create many unique experiences. Get your offer for a transport sledge, snowshoes, sleeping bags and much more that you need out there.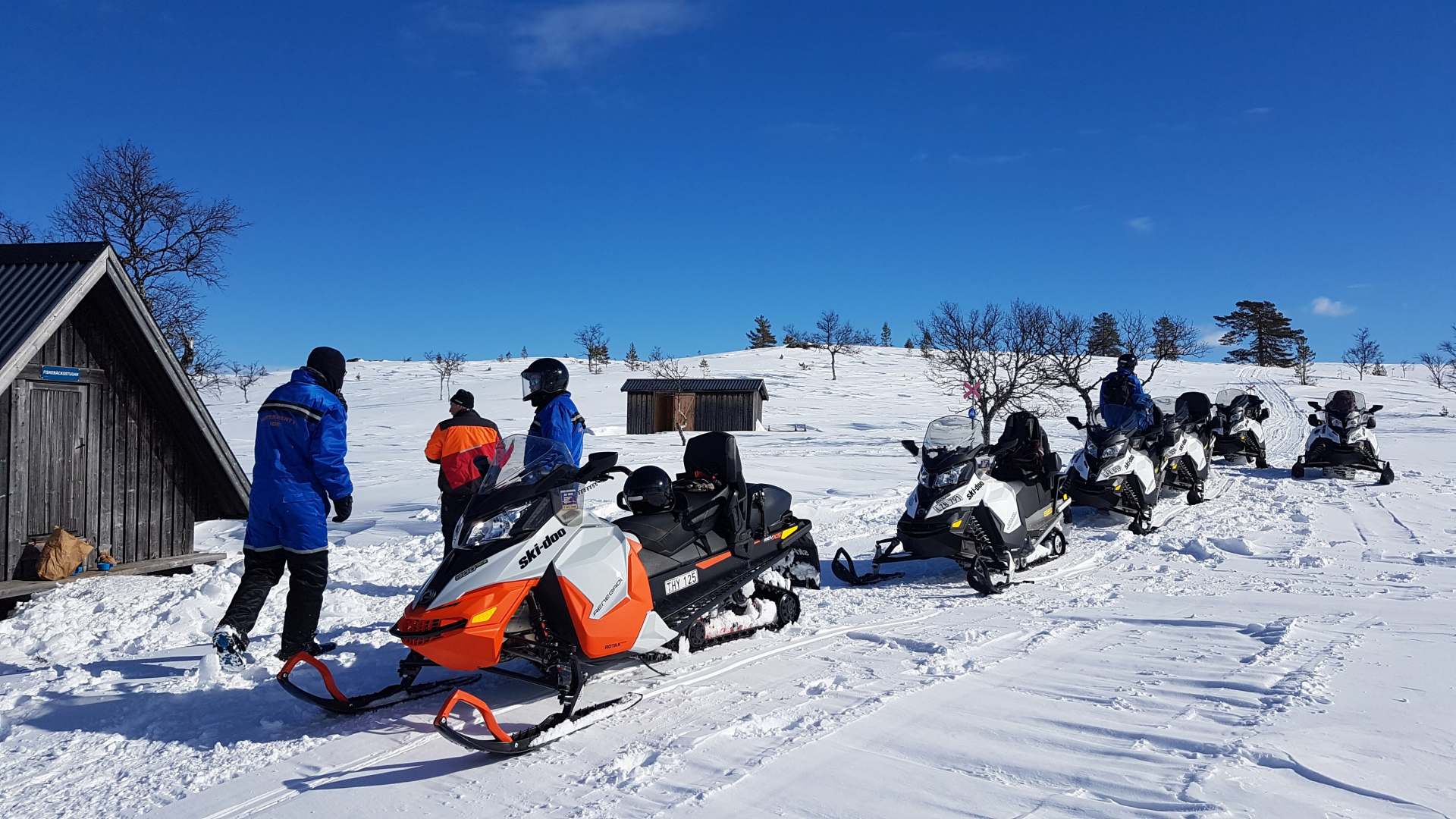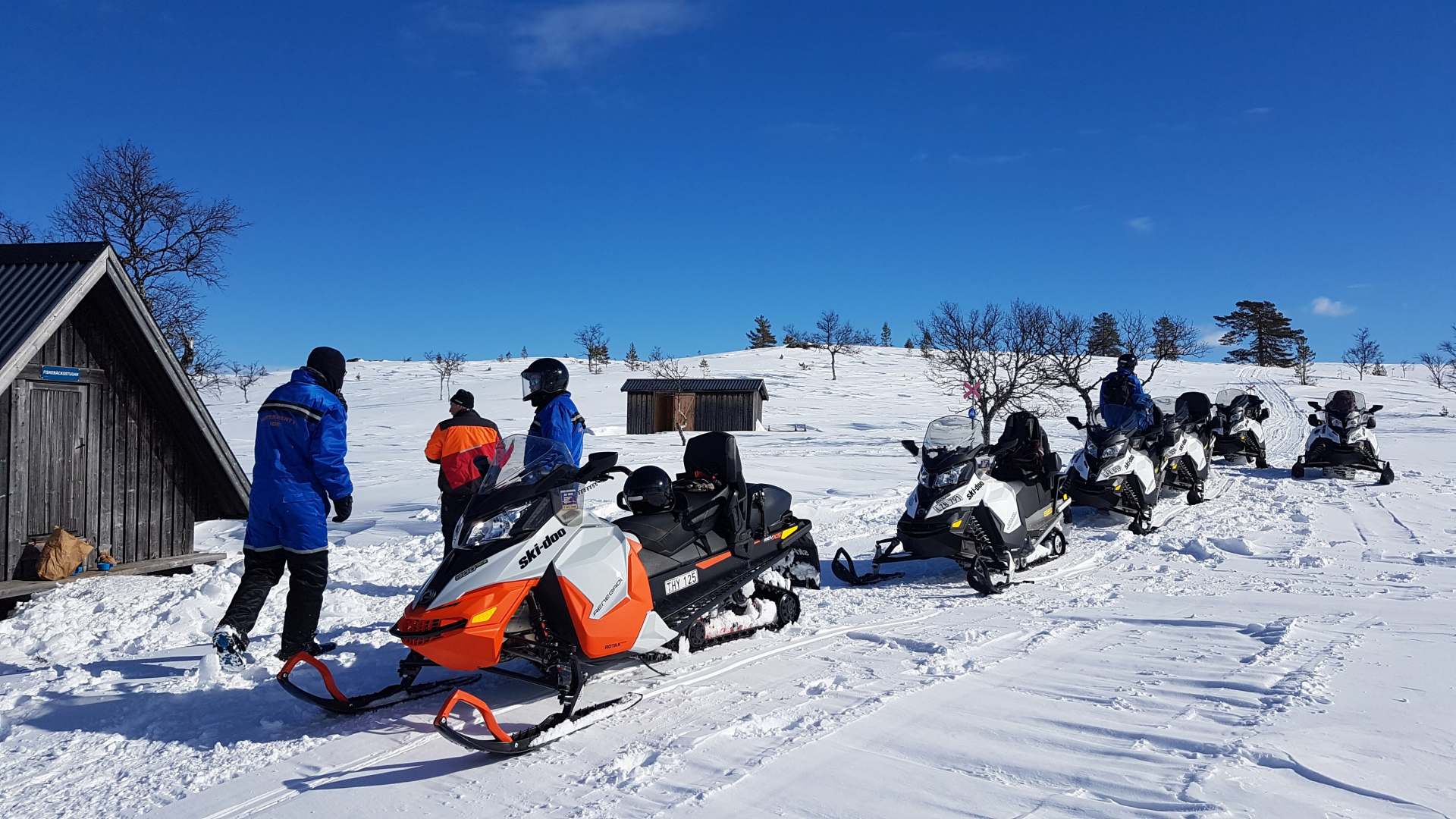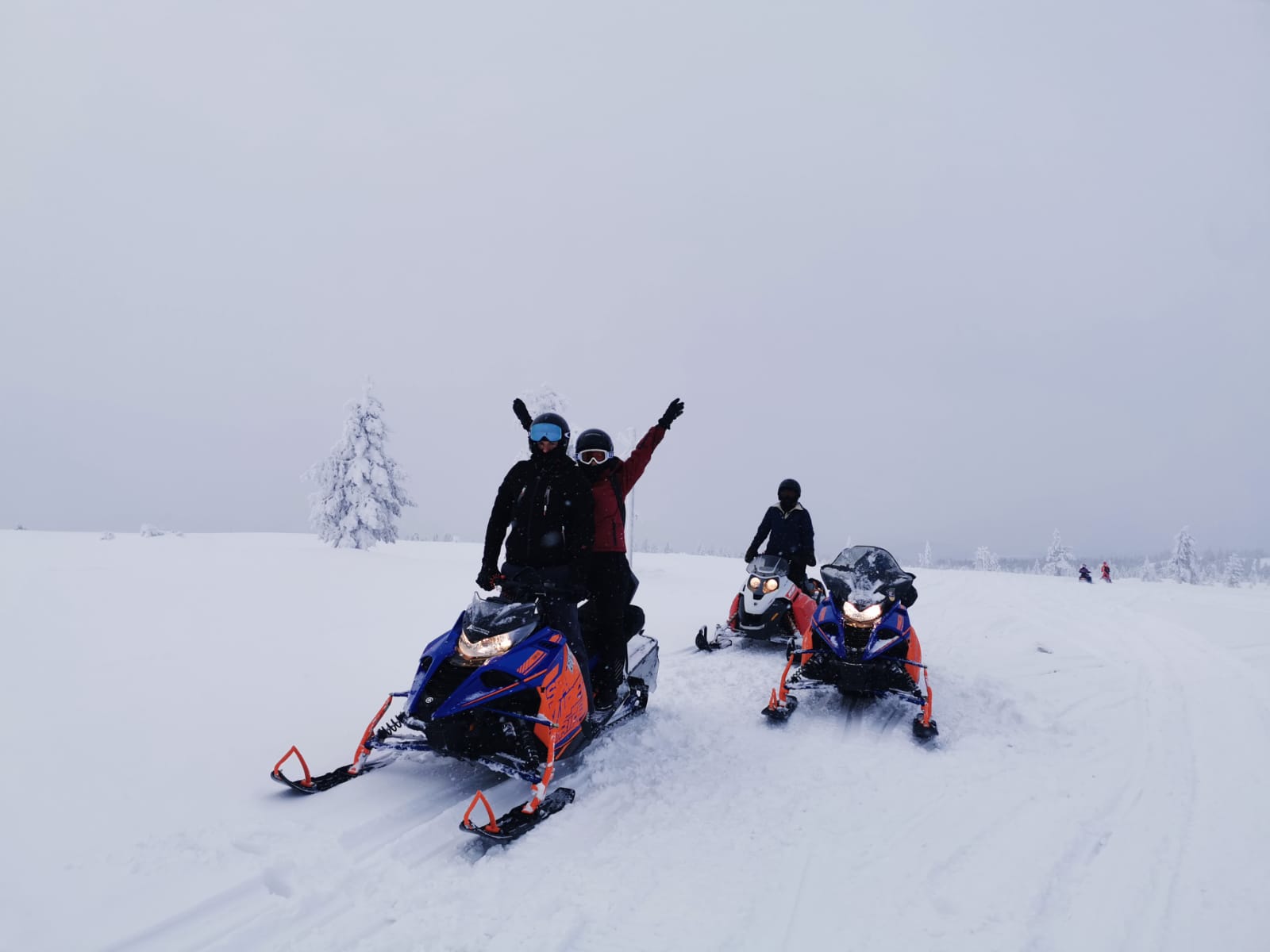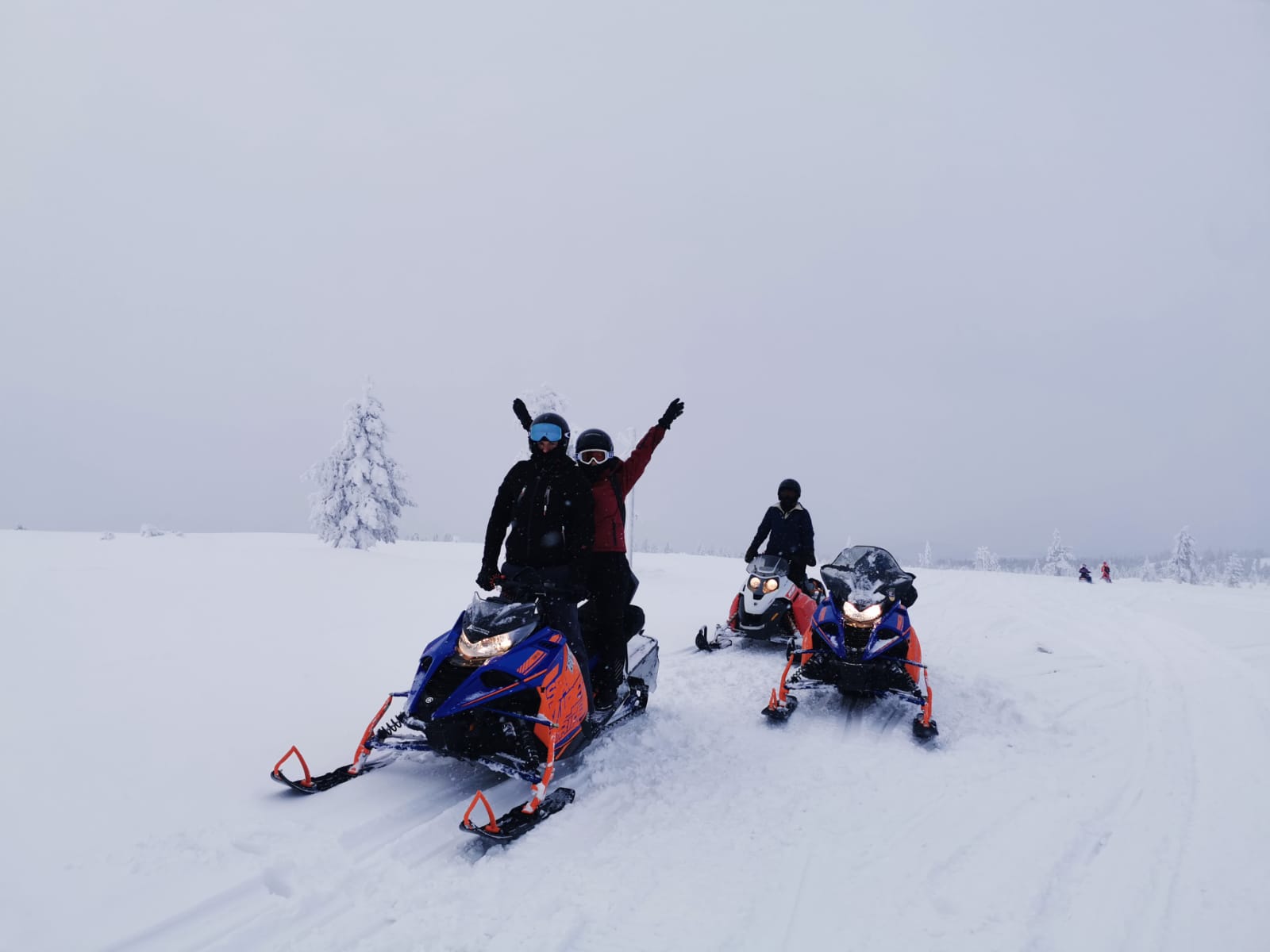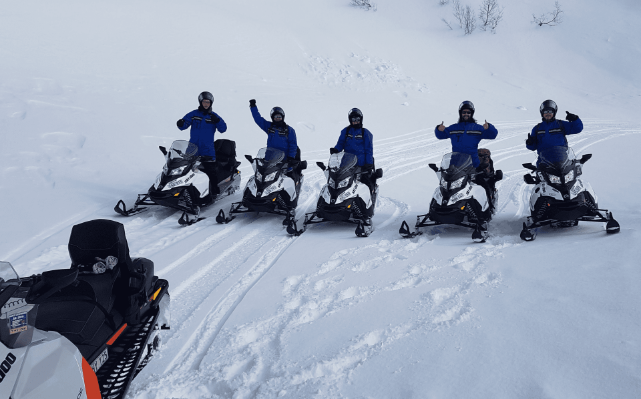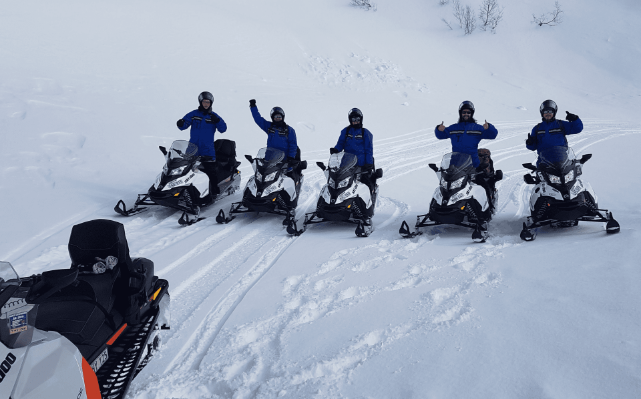 skoter_desc
Discover the mountains by snowmobil
Join us on winter adventures in nature around Idre. Unforgettable trips for the whole family or together with your friends.
Take a look to our deals or let's make an offer.
Start the day with a snowmobile at your doorstep, Idre Stugor is located direct at the snowmobiltrack
You can get your driver's license and stay with us, how fantastic is that!!
Get your individual deal
Half day or full day, for experienced and inexperienced drivers. A combination with both trail / free riding in a fantastic mountain environment.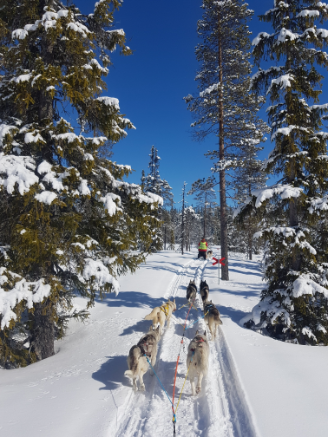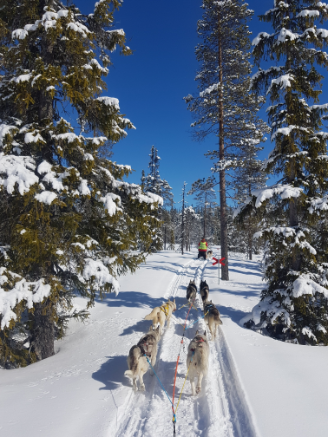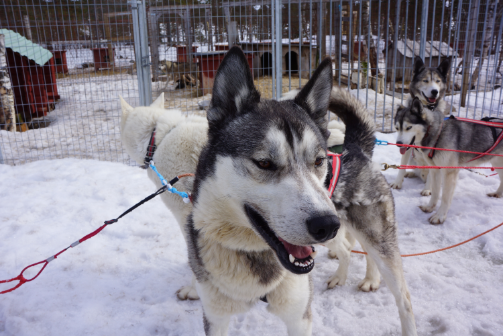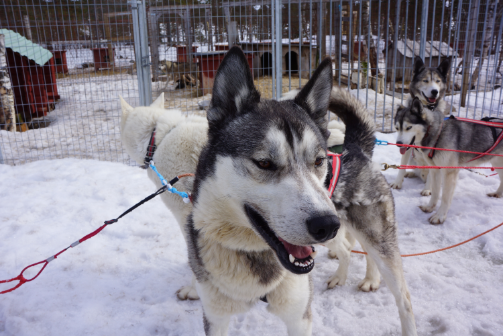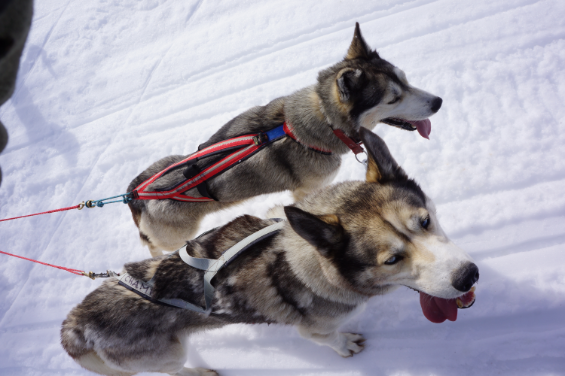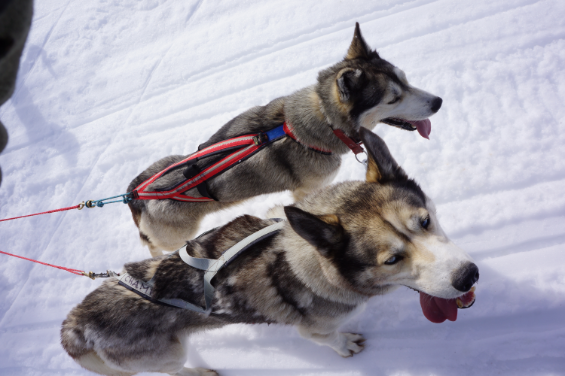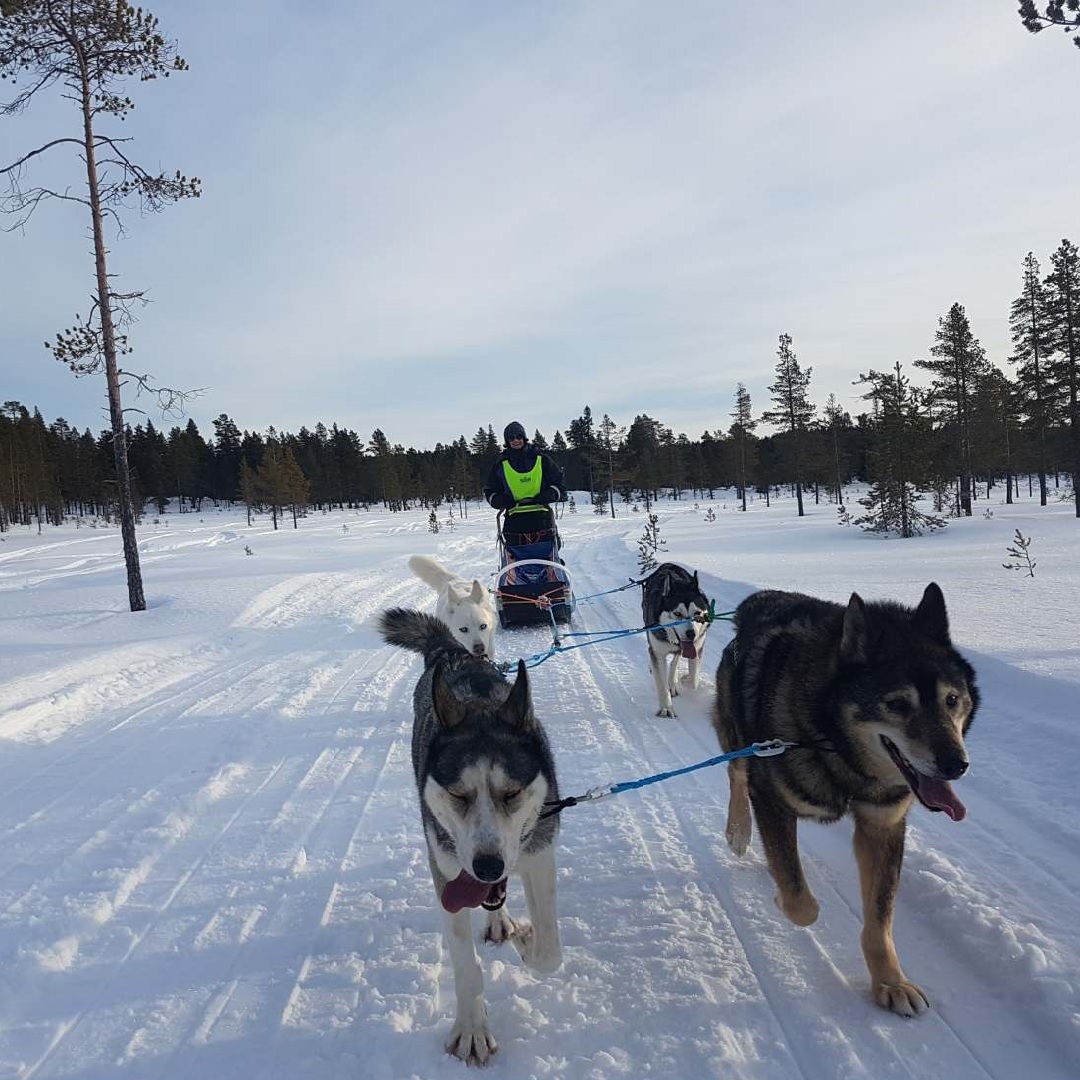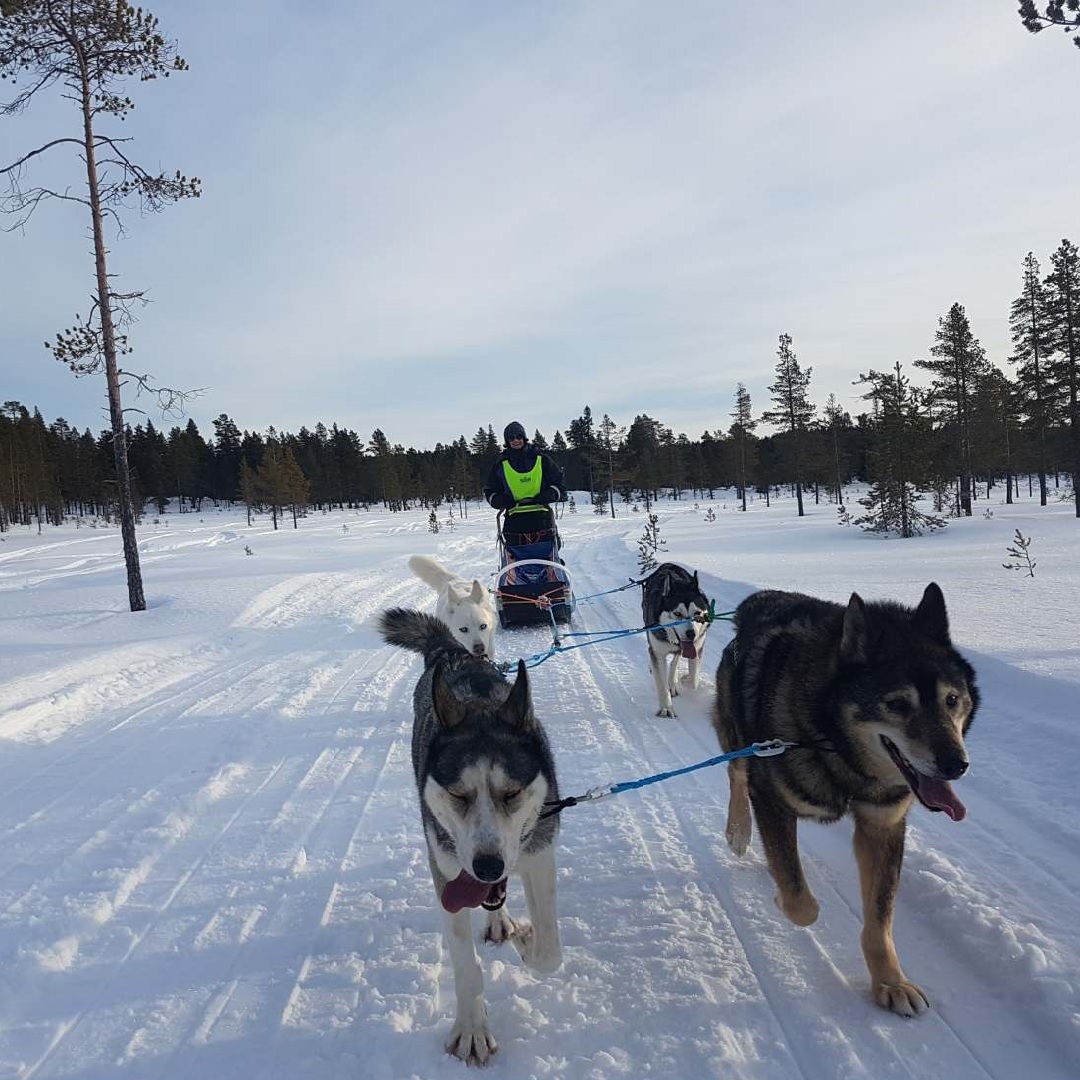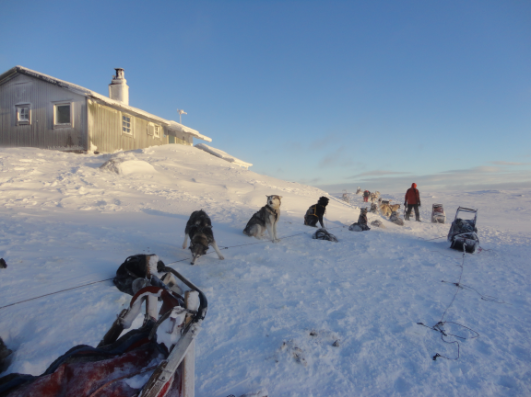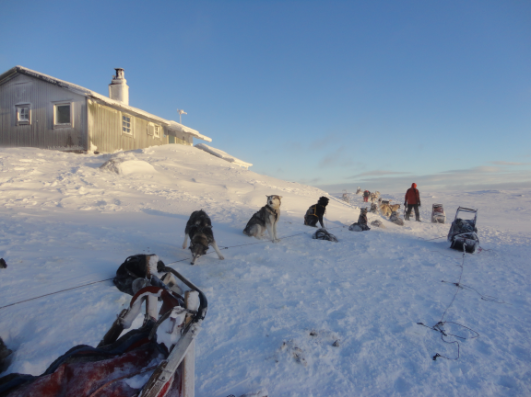 husky_desc
We are happy to arrange a 3-hour tour with our
long-term partner. 20-25 km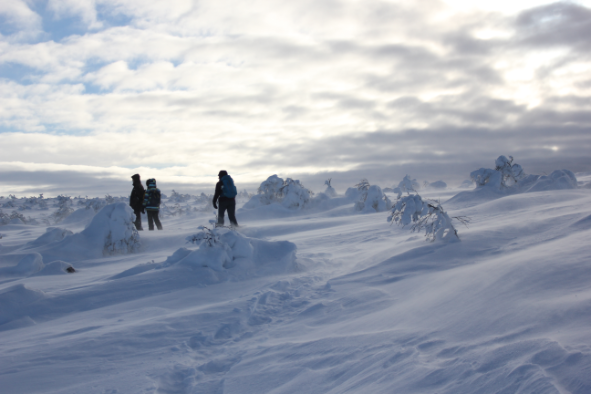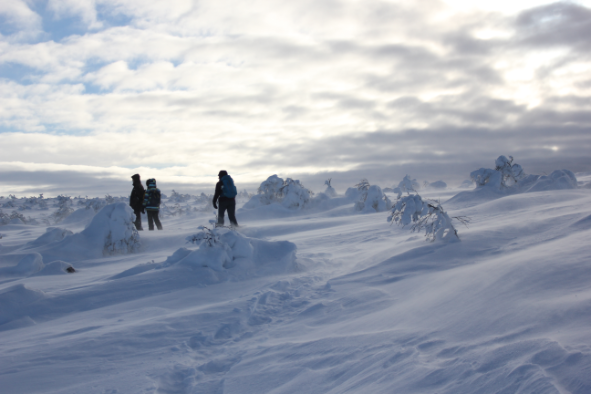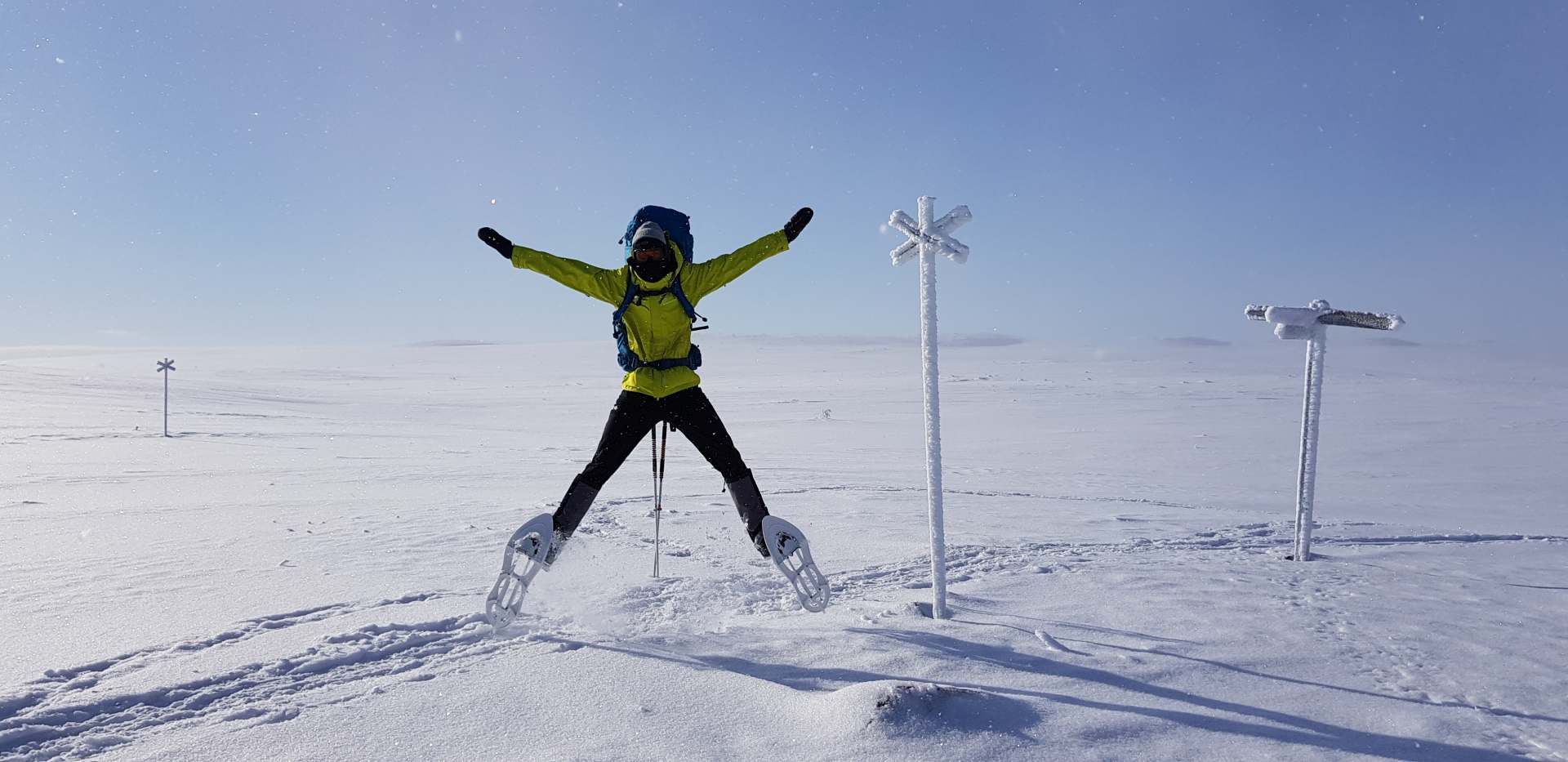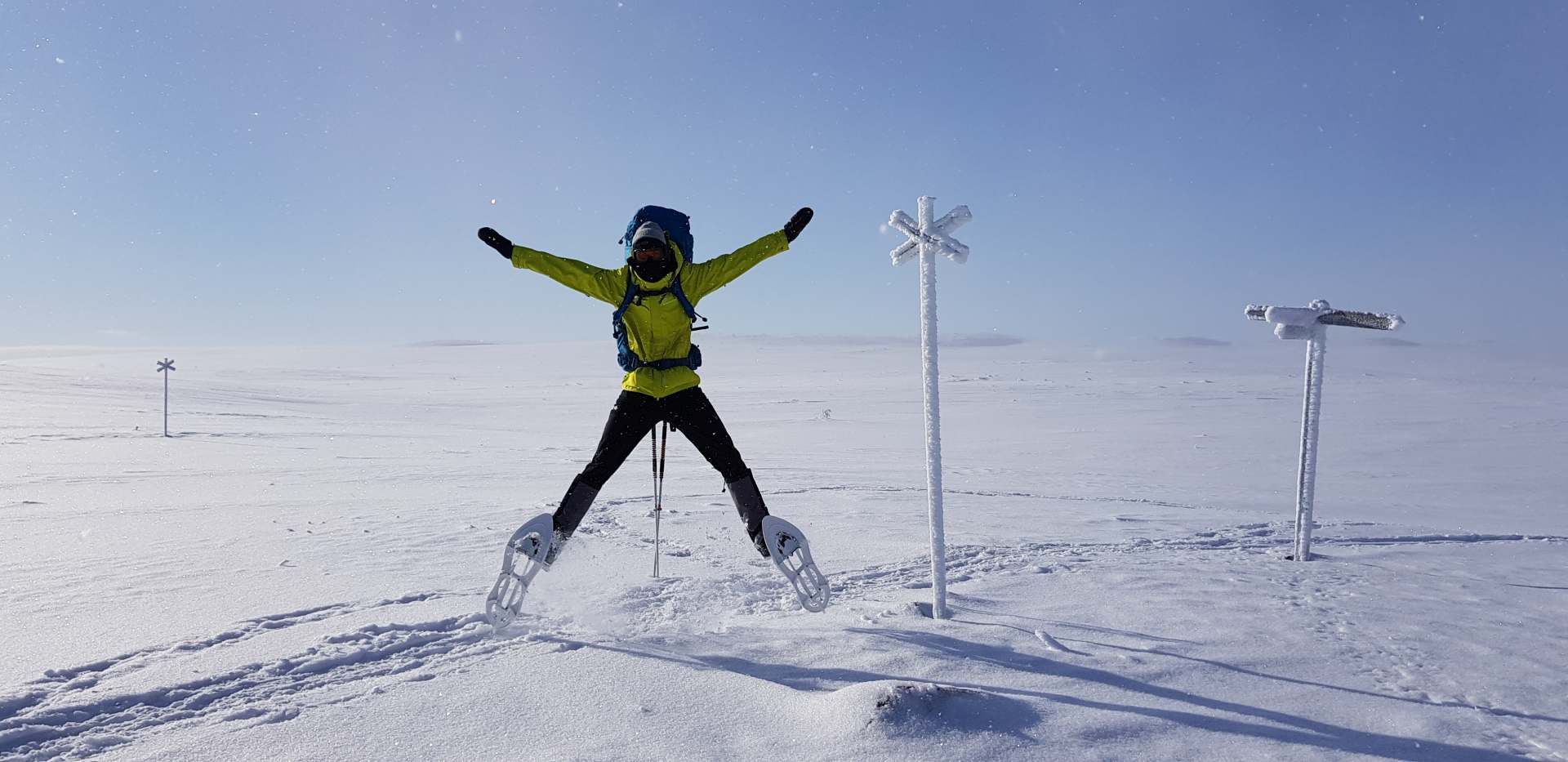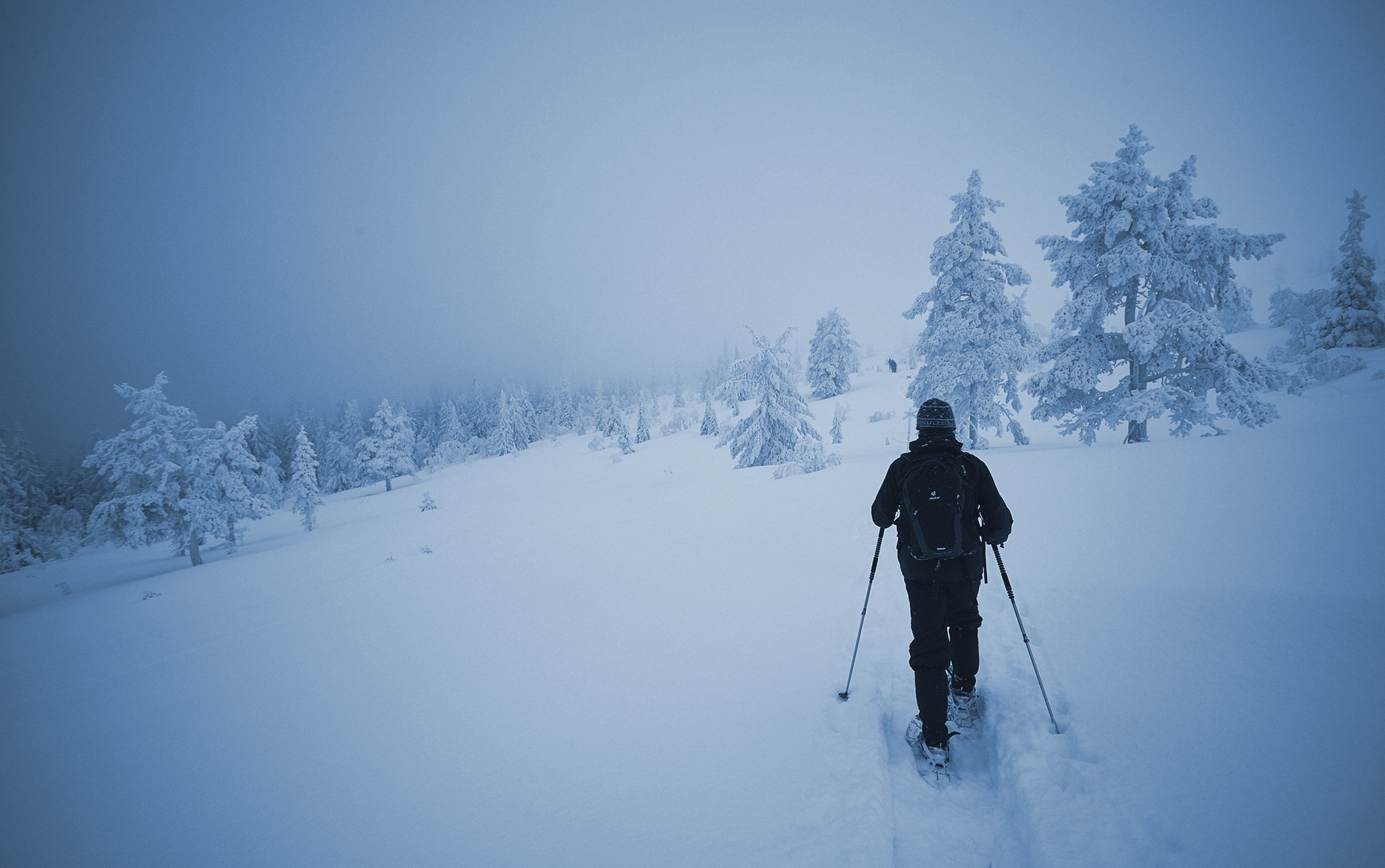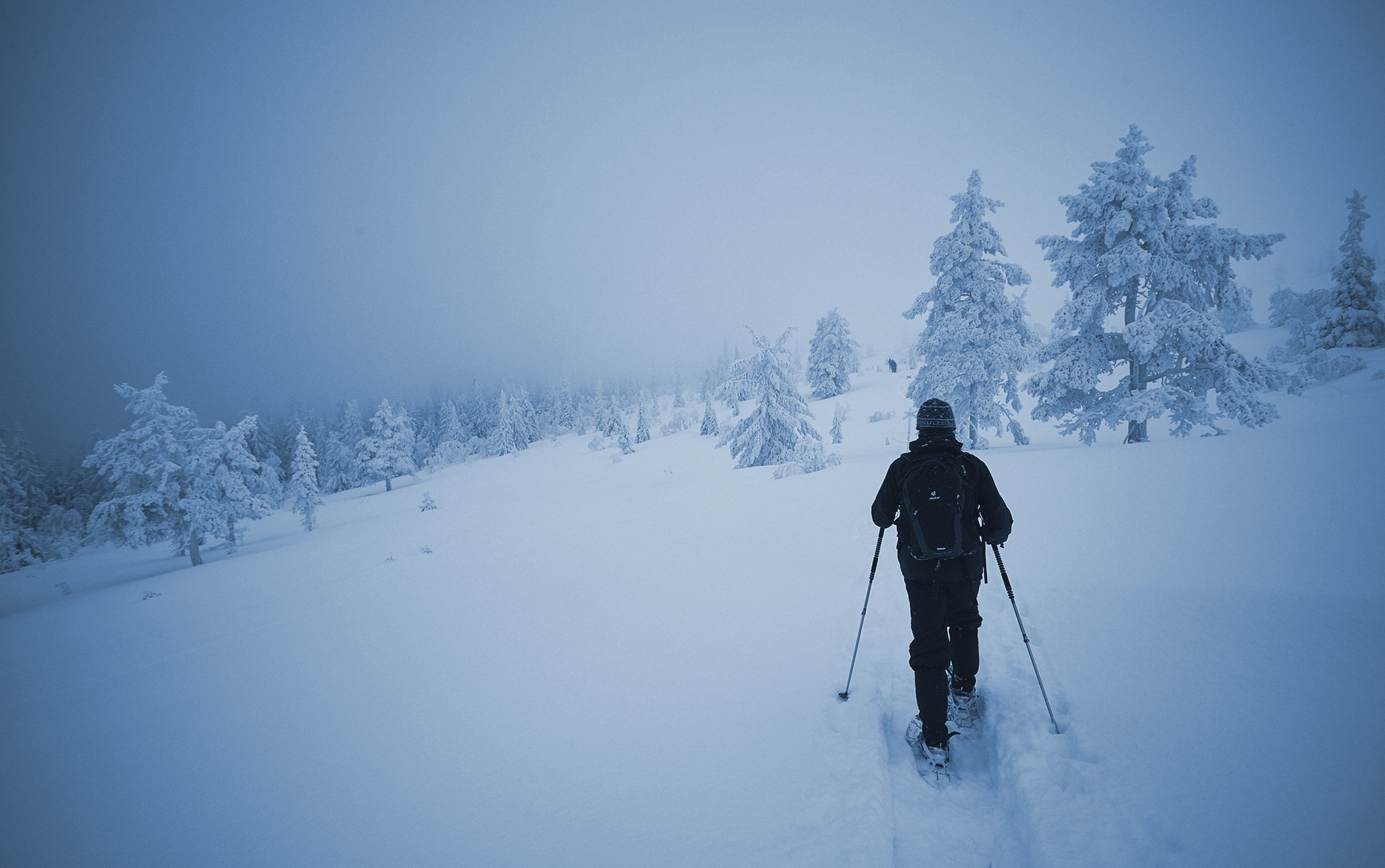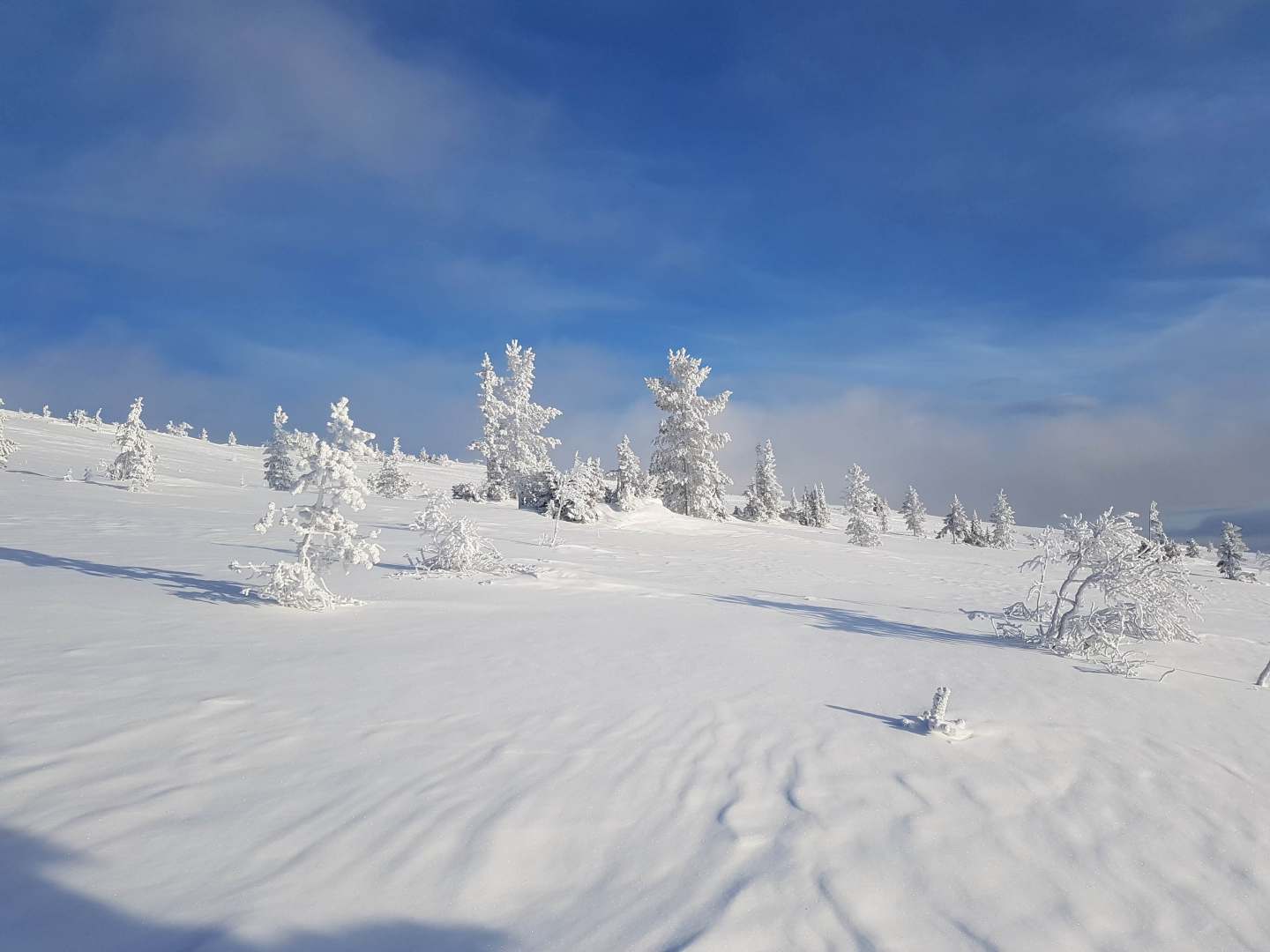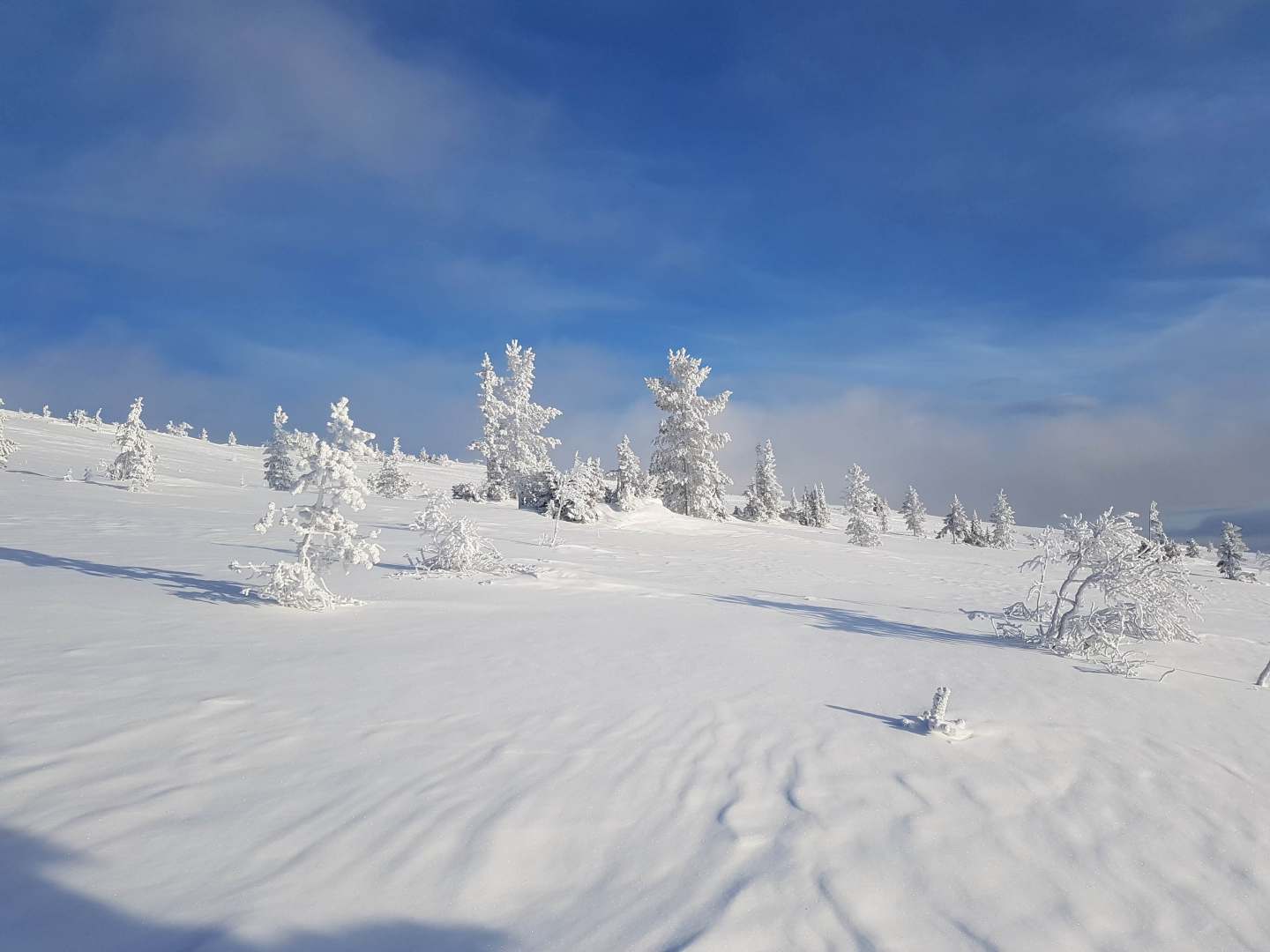 snöskor_desc
Walk up to the top of Städjan, discover
Fulufjäll and Njupeskär waterfall:
We will show you the most beautiful places on your chosen tour.
Städjan/Nipfjällets Naturreservat
Städjan: 1131m, summer trails up to the top, also possible in winter with snowshoes, map and compass
Nipfjäll: 15 km hiking trail around the mountains in summer and winter. Beautiful rest huts on the trail. Start and end the hikes at the summer car park under Lillnipen or in the winter at Nipstugan. Observe the board with important information.
Fulufjället Nationalpark was formed in 2002 and covers 385 km2 and is the largest outside Norrbotten. Here you will find, among lot of other things, Sweden's highest waterfall, Njupeskär, 93 meters and the oldest tree, old tjikko with 9550 years old!
In summer the national park offers you a ton of hikingtrails, in winter you can explore the endless snow over the mountains with snowshoes or touring skis.
Links: Nationalpark, Rösjöstugor...
Dalarnas northernmost mountain world. On Grövelsjöns mountains awaits a nature experience beyond the ordinary, where the wilderness always waits right outside the door. Hike in the mountains and let the hiking trails take you out into the magnificent world, hike with reindeer, meet the Sami culture and enjoy Grövelsjön summer and winter.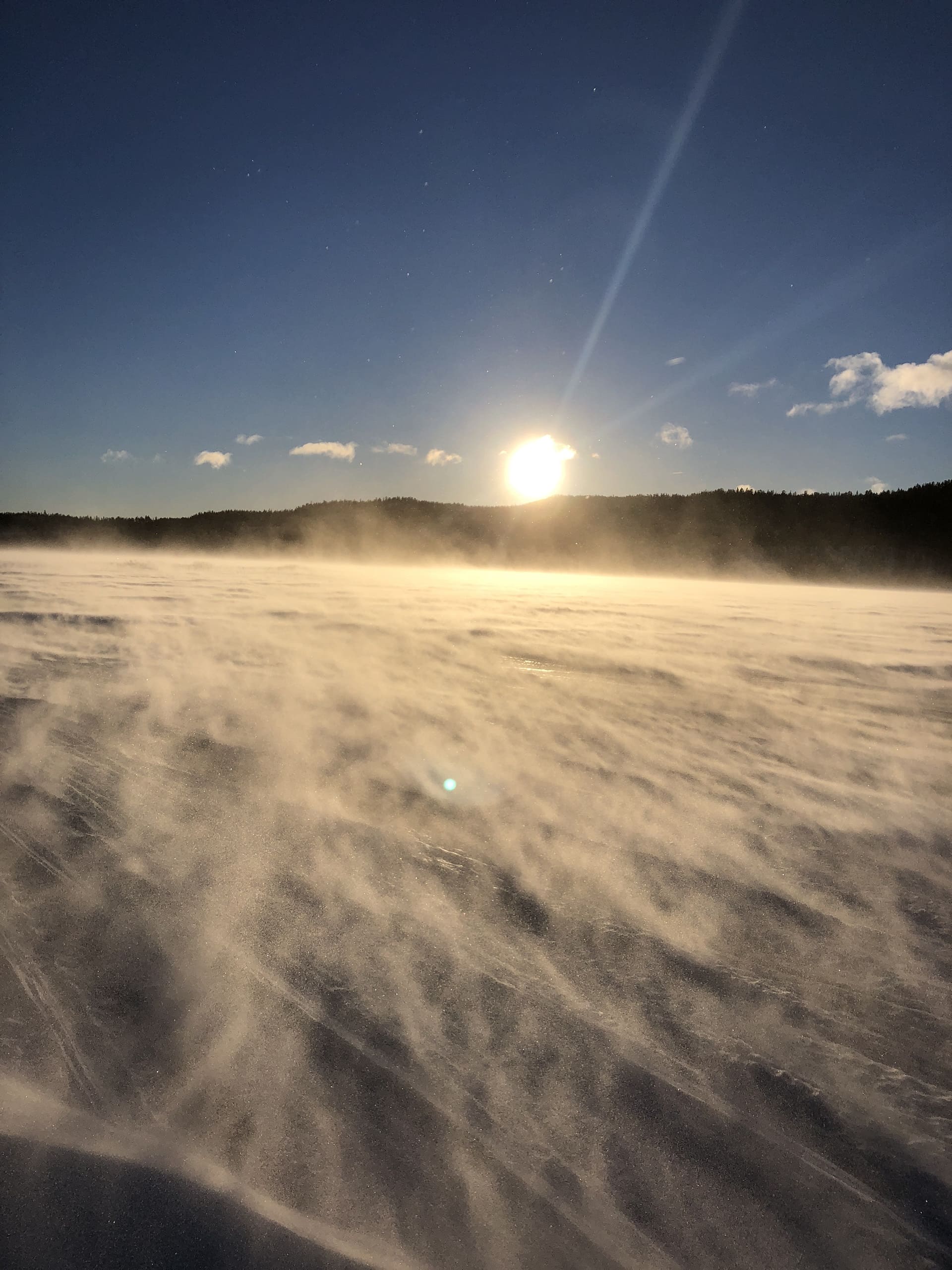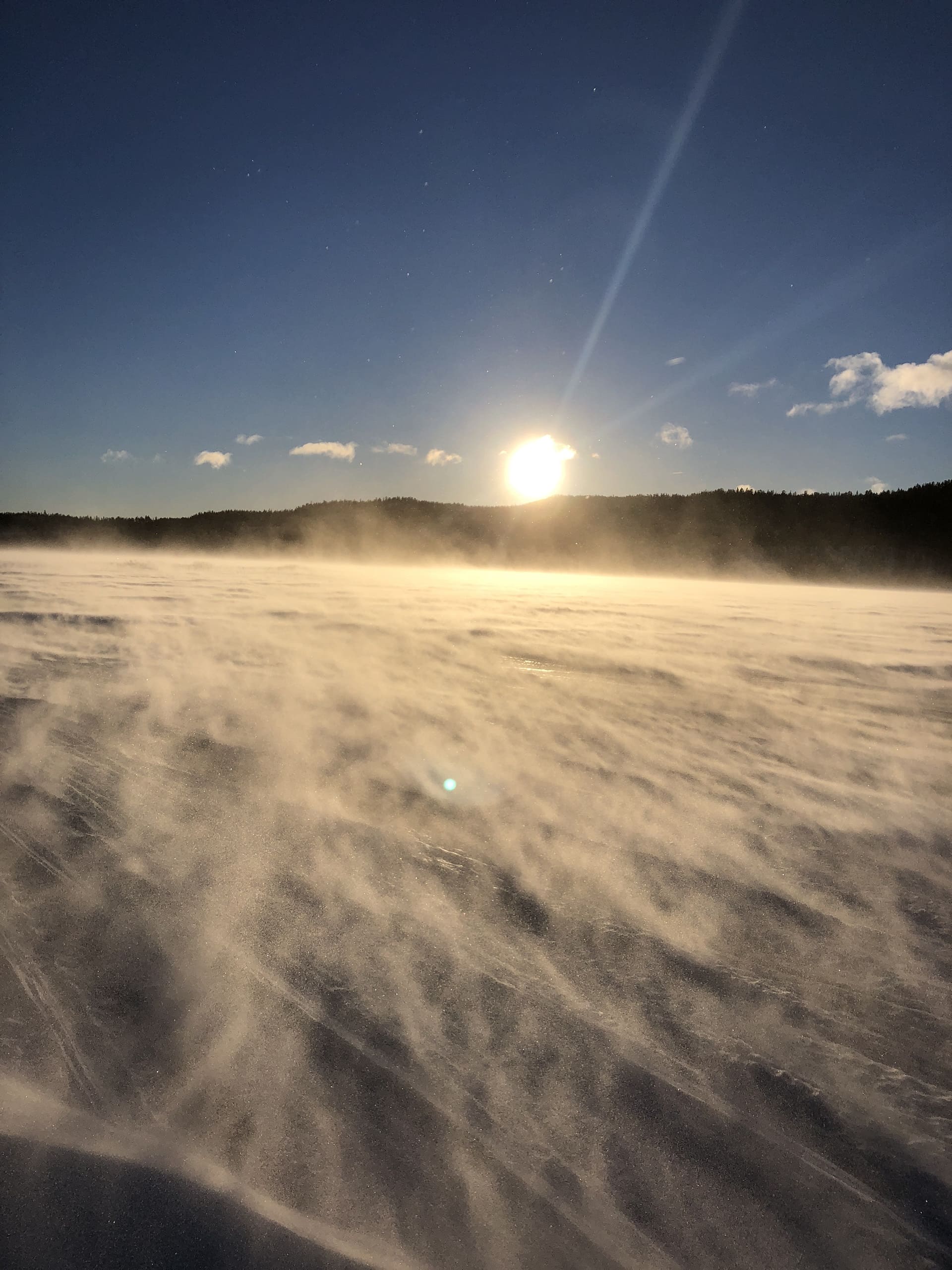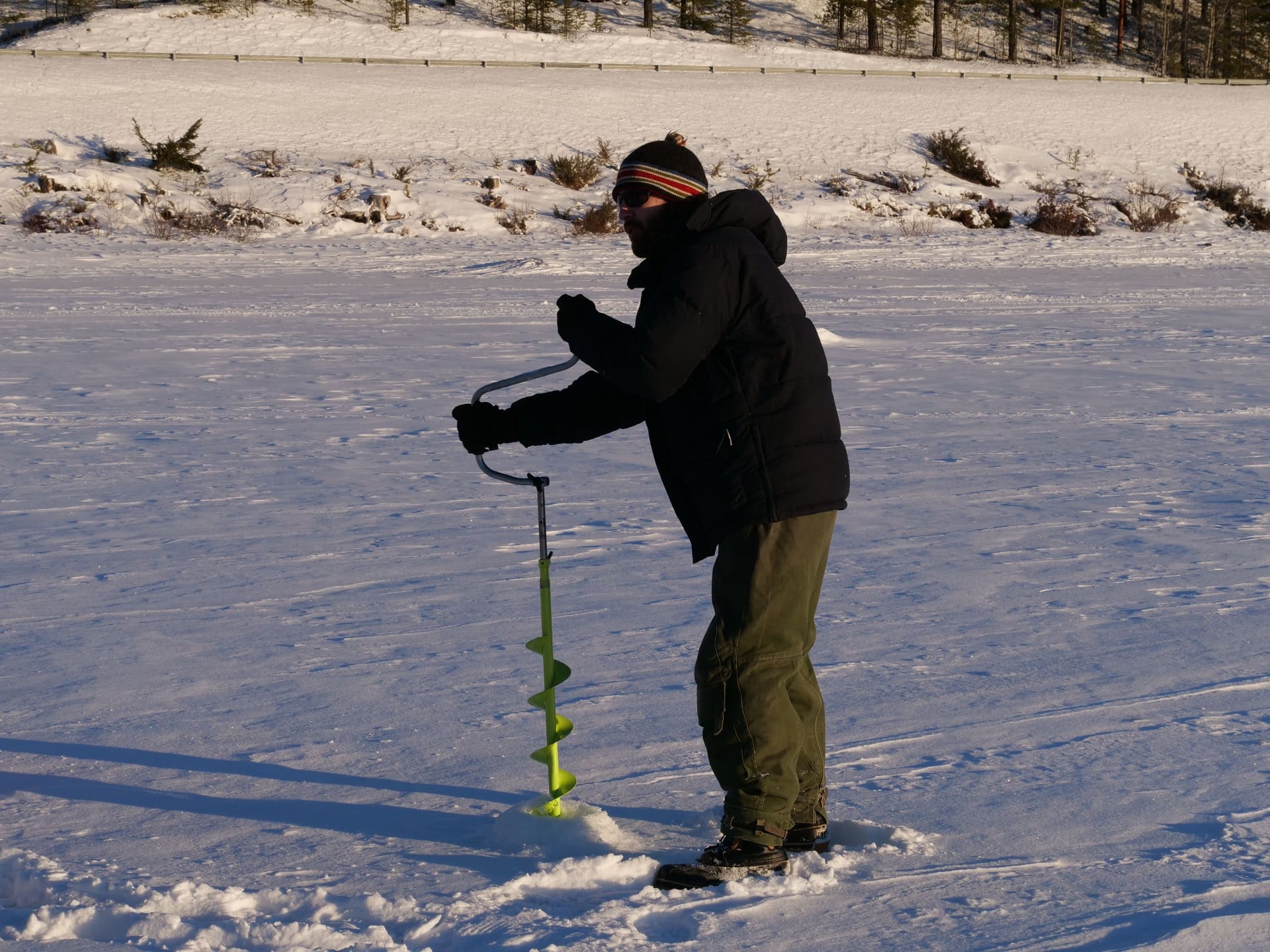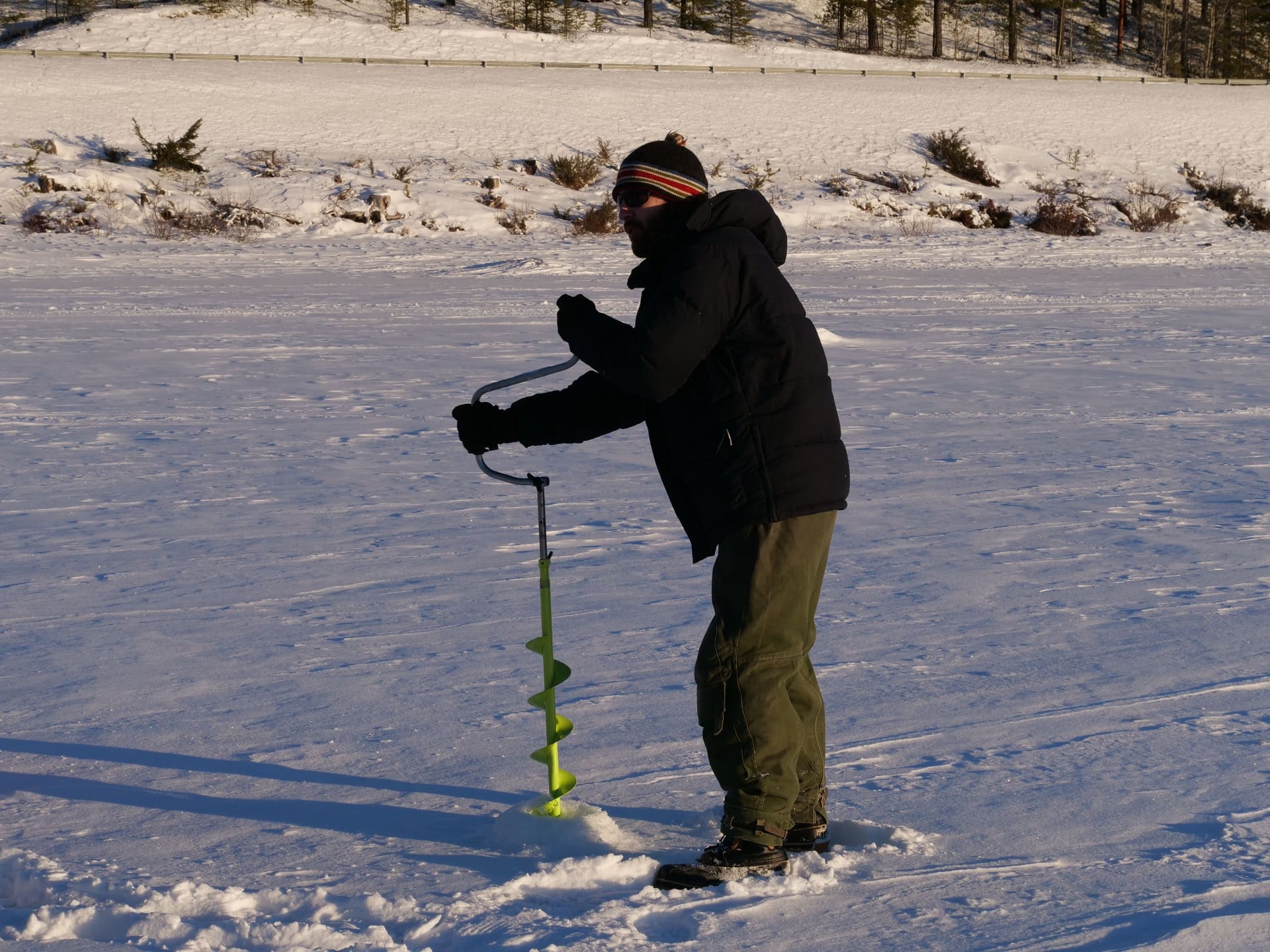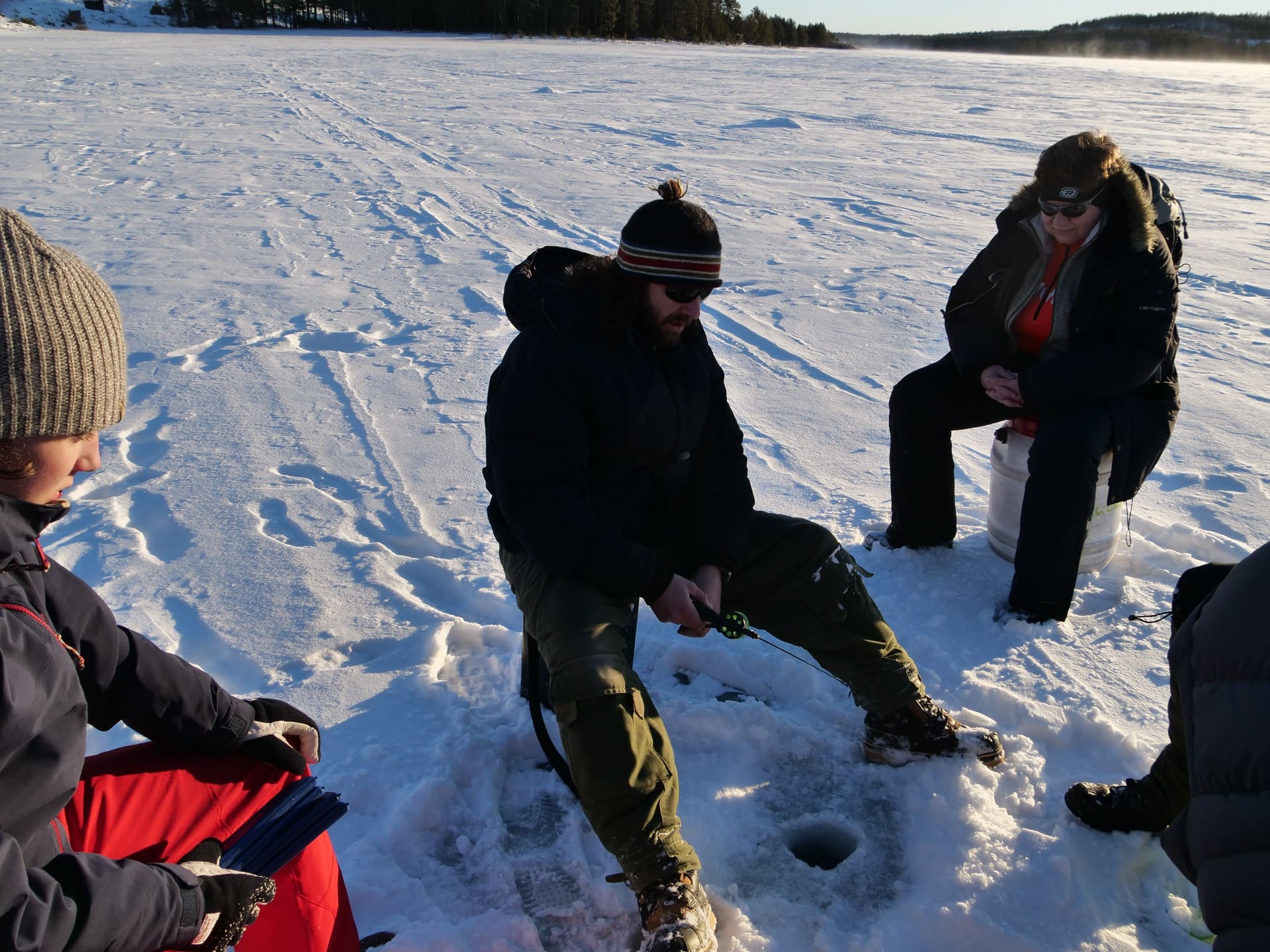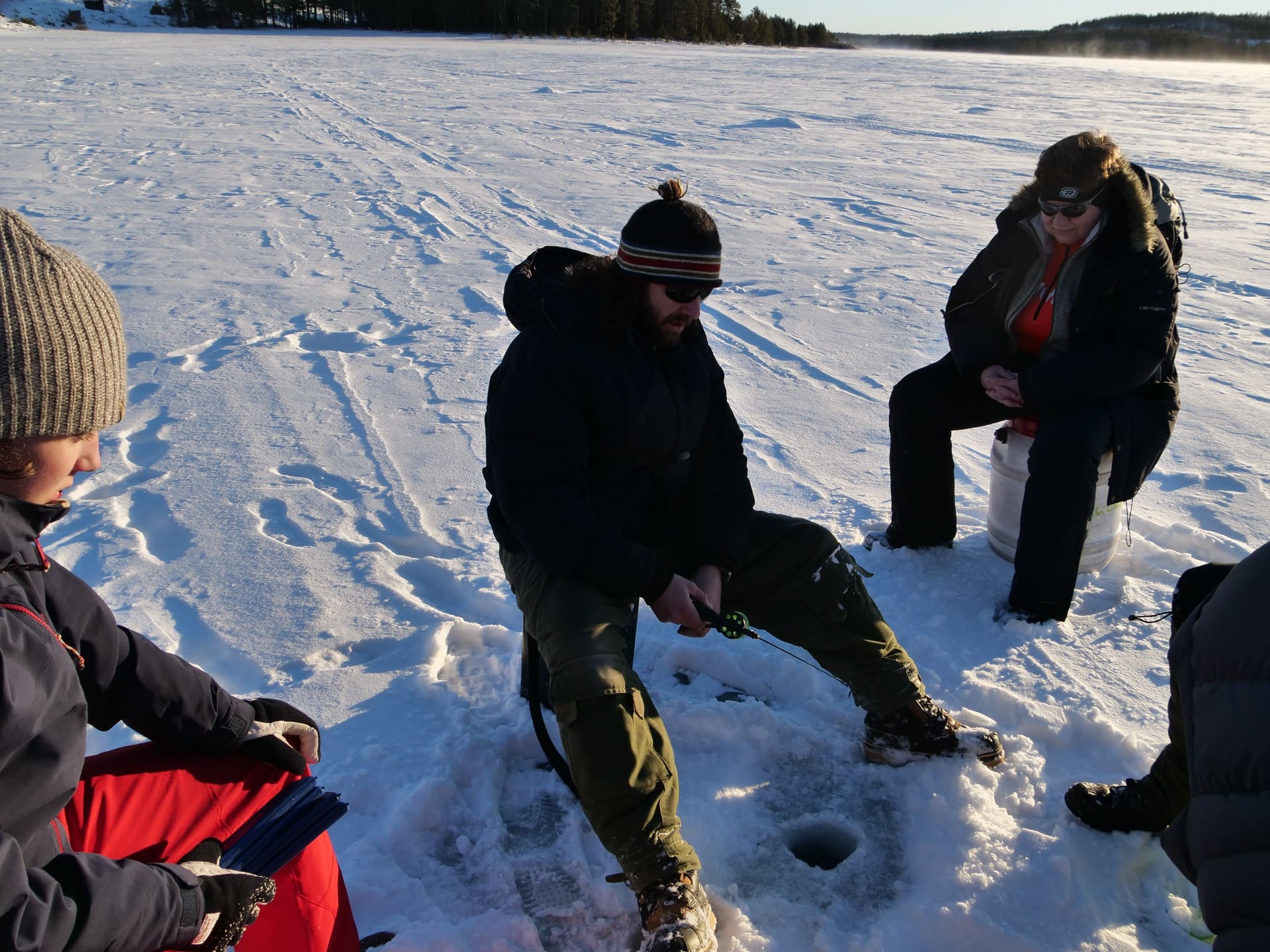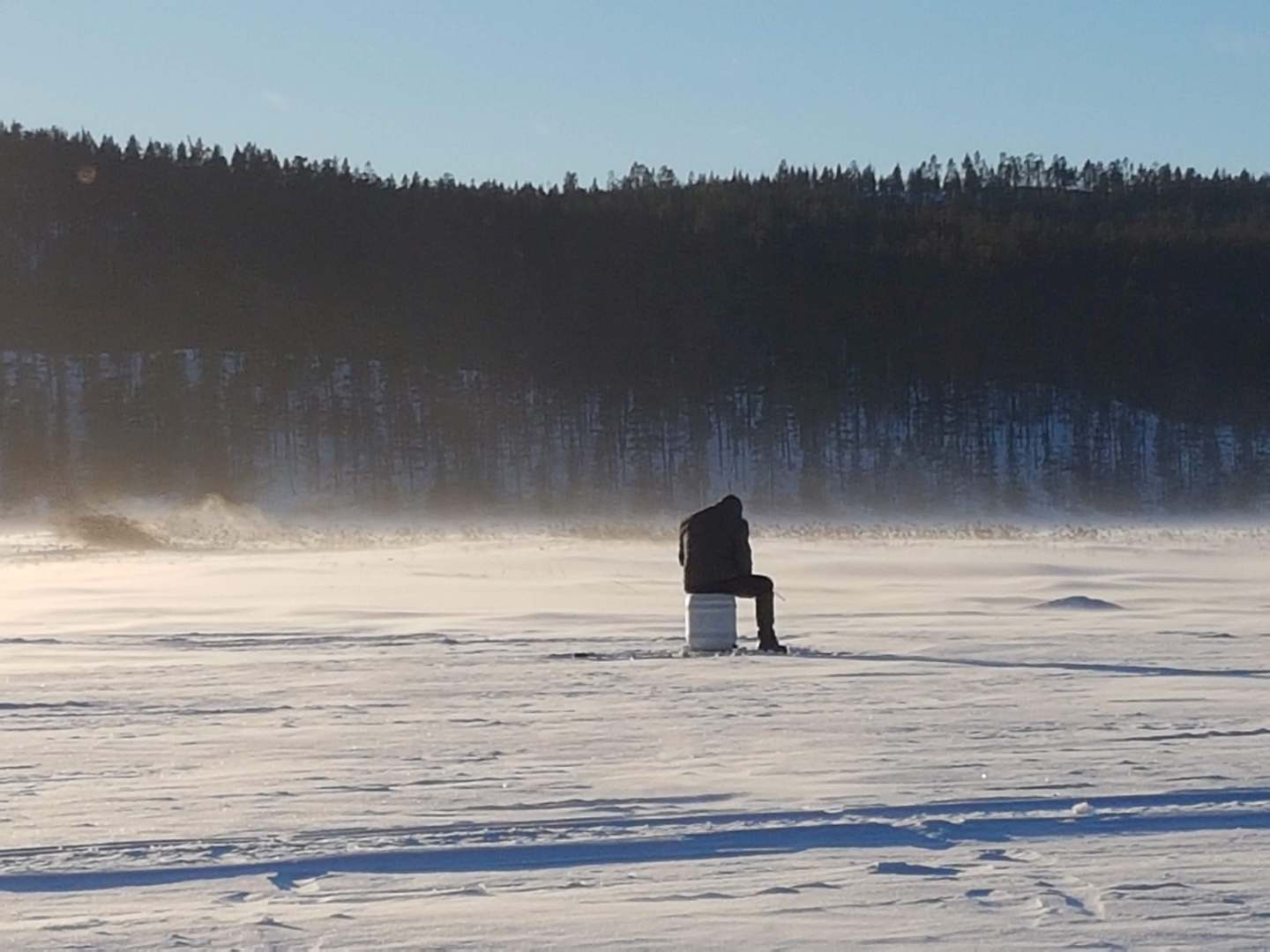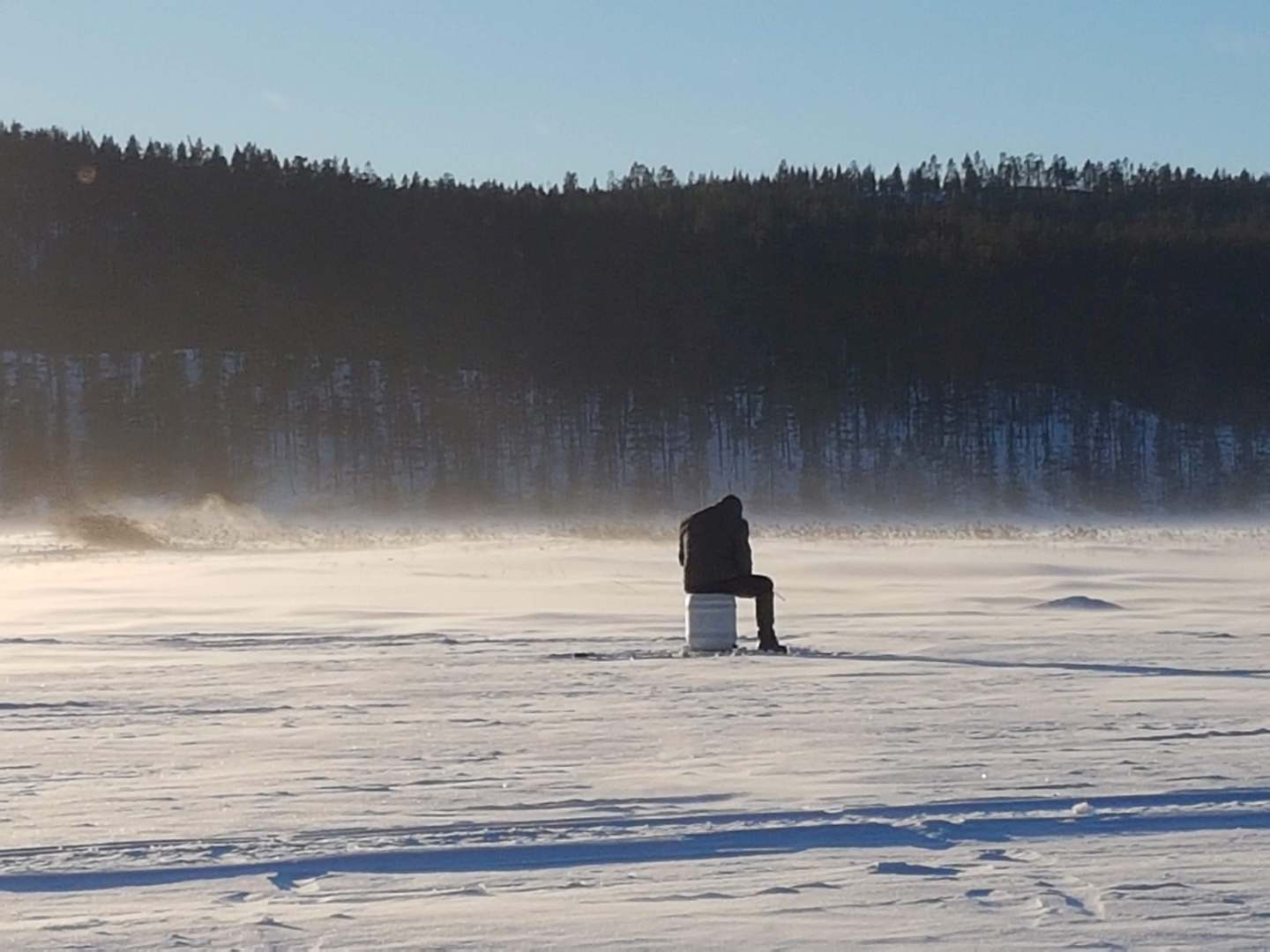 Isfiske_desc
Rent our ice fishing equipment and start with an ice drill here on the lake. We are also happy to show you how to catch pike, trout and char when you fish for the first time.
Our equipment: ice drill, fishing gear for trout, char, perch etc. or large pike.
We organize fishing licenses, bait, etc. Costs on request